Humanist & Civil Funerals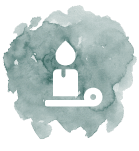 Sometimes known as a 'civil', humanist funerals are considered non-religious funerals. They are often highly personalised services led by a celebrant, or sometimes a family member or friend.
Frequently, the music and readings are deeply meaningful and chosen to either fulfill the wishes of the deceased or by the next of kin to reflect the life of their loved one.
Humanist funeral services can be held at a crematorium, cemetery, or natural burial site but realistically you can hold a humanist ceremony almost anywhere. The most important thing to remember is that there is no right or wrong way to conduct a humanist funeral as its down to the personal wishes of your loved one
If you do choose to hold your service at a crematorium or cemetery, ourselves or the venue will be able to guide you through a basic structure of the ceremony and you will be able to personalise each step of that service.
If there's a type of funeral that isn't mentioned above, we can still help you. Contact us today to find out how.
Looking for something a bit different?
Personalising a Funeral
TESTIMONIALS
We just wanted to say thank you to you and your fabulous team for all your help arranging Debby's funeral. Thank you for your kindness and sensitivity, and for helping us make her send off one to be proud of. Although it's been so emotional, you all made it so much easier. Hopefully, we won't need your services for a long time but when we do we know we will be well looked after."
Doreen, Terry, Angela and Steve
Just a note to thank all the staff at Dillamore Funeral Services for an excellent service following the death of my husband. Thank you for the funeral service at Milton Keyness Crematorium and for arranging the internment of the ashes at Soulbury churchyard.
Maureen
We would like to thank you and all your colleagues for the gentle and professional way you helped us to lay our mum, Linda, to rest.
Gary and Howard
Mum's service at Amersham went without any problems, mainly due to the excellent service provided by you and the staff at Dillamore Funeral Services. Thank you so very much.
Pete