Prepaid Funeral Plans
Take out a bespoke funeral plan with Dillamore Funeral Service
---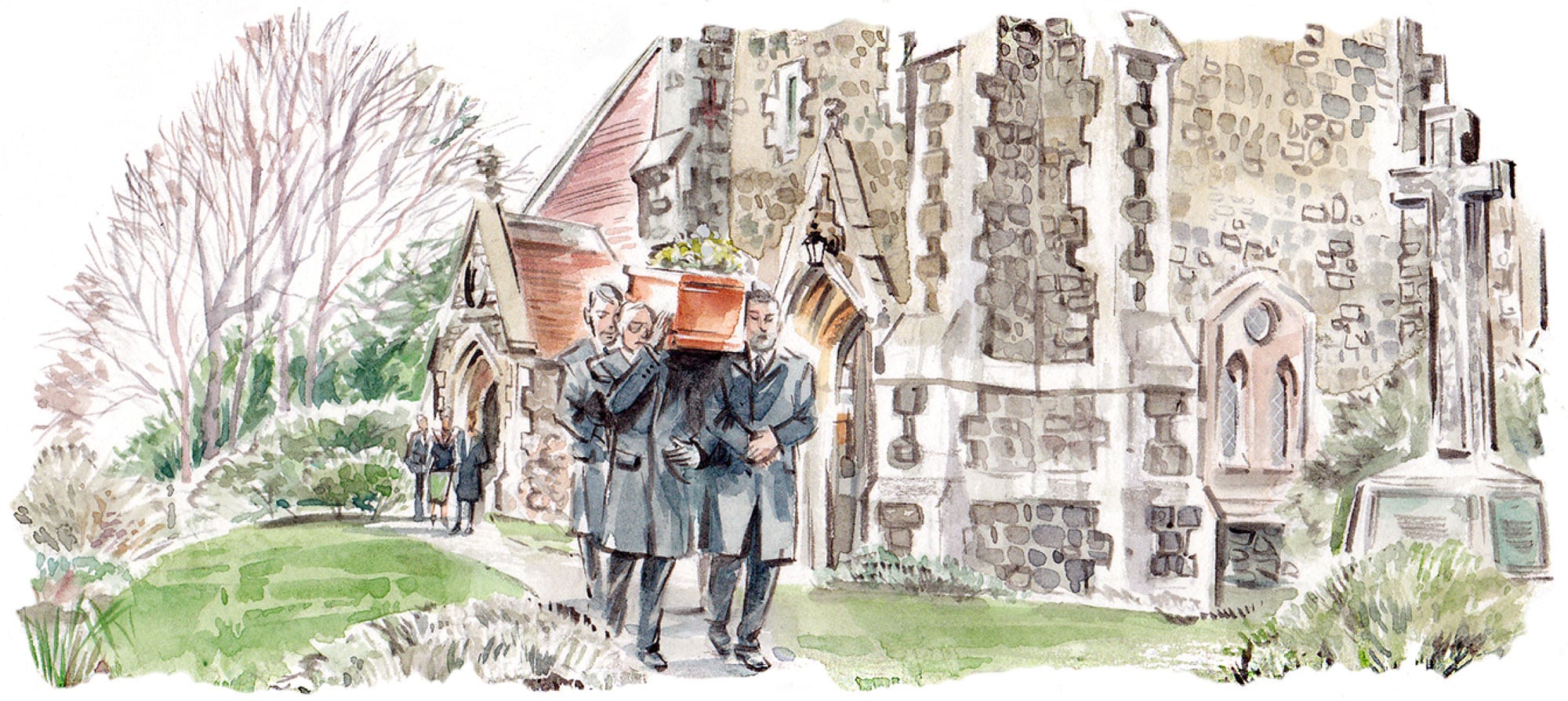 Planning your funeral in advance may not be something you had considered, but it could bring yourself and your loved ones the peace of mind that your wishes are taken care of.
A Golden Charter prepaid funeral plan is flexible and allows you to create a bespoke funeral that is tailored to your individual wishes. Taking out a plan Golden Charter also allows you to pay for our funeral director services at today's prices1.
Setting up your plan is a simple process – we will be guided by you as arrangements are made, and will manage the paperwork on your behalf. We understand that taking out a funeral plan is a big decision, and when we provide you with information about funeral plans, there's absolutely no obligation to buy. Our friendly team are happy to answer any questions you may have.
---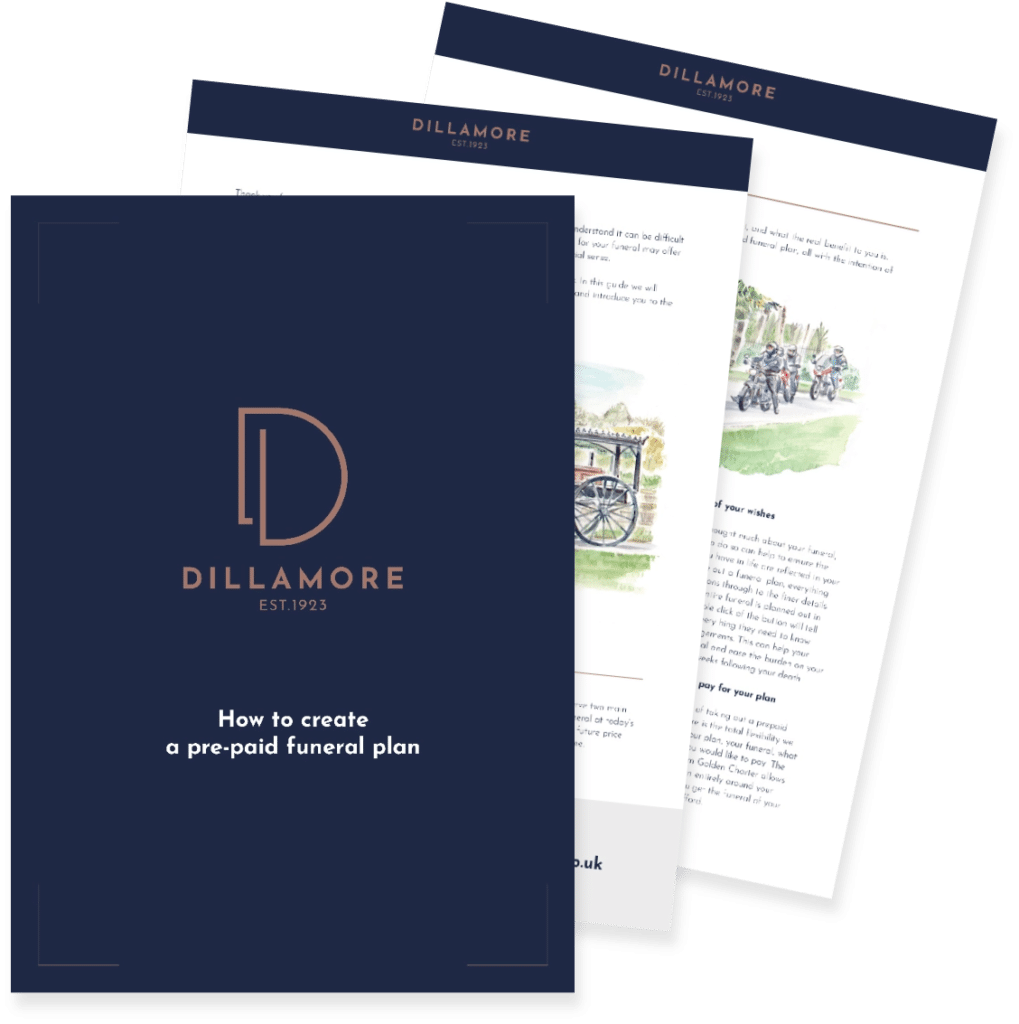 Download our guide
If you're thinking about arranging a prepaid funeral plan, our downloadable guide is a great place to start. Register below to download a printable PDF. One of our team will be in contact for a no obligation consultation and to answer any questions you may have:
Bespoke prepaid funeral plans
We believe that you should have control over the choices made for your prepaid funeral plan, that is why we provide the Independent Way plan from Golden Charter.
The Independent Way plan is a fully flexible plan that can be customised to your specific wishes. Everything is considered, from the bigger decisions through to the smaller touches, to create a funeral that feels like a true reflection of you. Because everything is planned out in advance, this can also release some of the strain placed on your family after you have gone.
Paying for your funeral shouldn't put a strain on your finances, and we offer flexible payment options to suit your circumstances. These include paying in one lump sum, staggering payments across a set period of time or paying monthly. Our aim is to help you create the funeral of your wishes at a price you can afford.
Golden Charter is one of the UK's largest funeral plan providers2. Taking out the Independent Way plan gives you the best of both worlds – the security of taking out a plan with an established funeral plan provider, whilst receiving the personalised care and attention of working with a trusted independent funeral director.
Why Dillamore Funeral Service?
Bespoke funeral arrangements – there are no packages so you can create your funeral, your way
Flexible payments – a variety of different payment options to suit your individual circumstances
Security – this plan is provided by Golden Charter, one of the UK's largest funeral plan providers2
Personalised care – working with Dillamore ensures you will receive a personalised service from a long-standing family business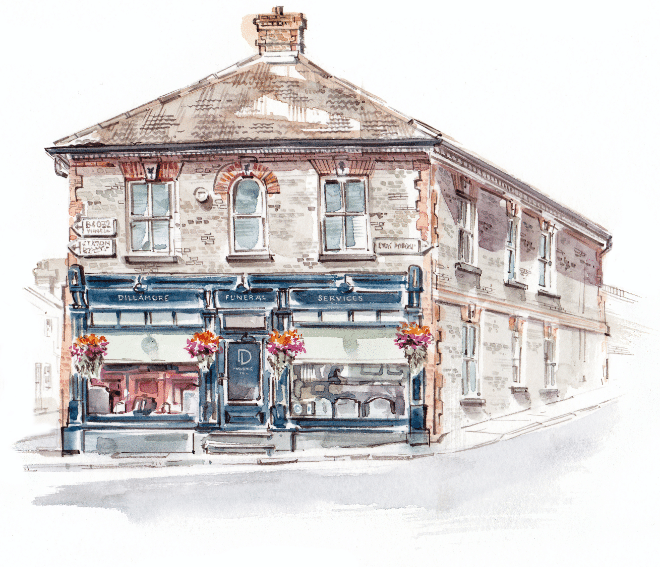 1
Call us today for a free no-obligation consultation – 01525 372210
2
Arrange an appointment with our team to plan your funeral
3
Take some time to think, and make changes to your plan
4
Dillamore will complete all the paperwork and liaise directly with Golden Charter
5
Golden Charter will activate your bespoke plan
6
You will be sent a summary pack by post with details of your plan
When I took out a prepaid funeral plan I felt looked after by Dillamore. Everything was handled sensitively and I didn't feel rushed to make decisions. They offered me guidance where I needed it and made planning out my funeral a simple and stress-free experience.
Marry
---
We're happy to answer any questions you may have
How much does a prepaid funeral plan cost?
Whilst the Independent Way plan is bespoke to you, it can be helpful to understand what different funerals may cost. Here are some examples of different funerals and their associated process. If you want a more accurate quote, give us a call and we will be happy to provide you with a personalised price.
Unattended Direct Cremation (at local crematorium) – from £1,749
Limited Option Funeral Service (Cremation at local crematorium) – from £3,076
Traditional/Bespoke Funeral Service (Church & local cemetery, new plot) – from £5,232.50
Traditional/Bespoke Funeral Service (Church service & local crematorium) – from £4,903
Get in touch
For a professional and caring service, please call Dillamore Funeral Service Ltd to discuss your requirements in more detail, or to arrange for a home visit. Alternatively, you can book an appointment or send us a message and one of the team will be in touch shortly.
Dillamore Funeral Service Ltd is an appointed representative of Golden Charter Limited trading as Golden Charter Funeral Plans which is authorised and regulated by the Financial Conduct Authority (FRN:965279).
1 Plans also include an allowance towards third party costs, such as the cremation or burial fees, plus the minister or officiant's fee to perform the service. There will only be more to pay at the time of the funeral if the third party costs exceed the allowance when you buy your plan, or if the costs increase by more than the growth of your plan.
2 Based on selling 14% of funeral plans in the UK in 2021. Source: Funeral Planning Authority market volumes of new funeral plans sales in 2021 as at March 2022.