Prepaid Funeral Plans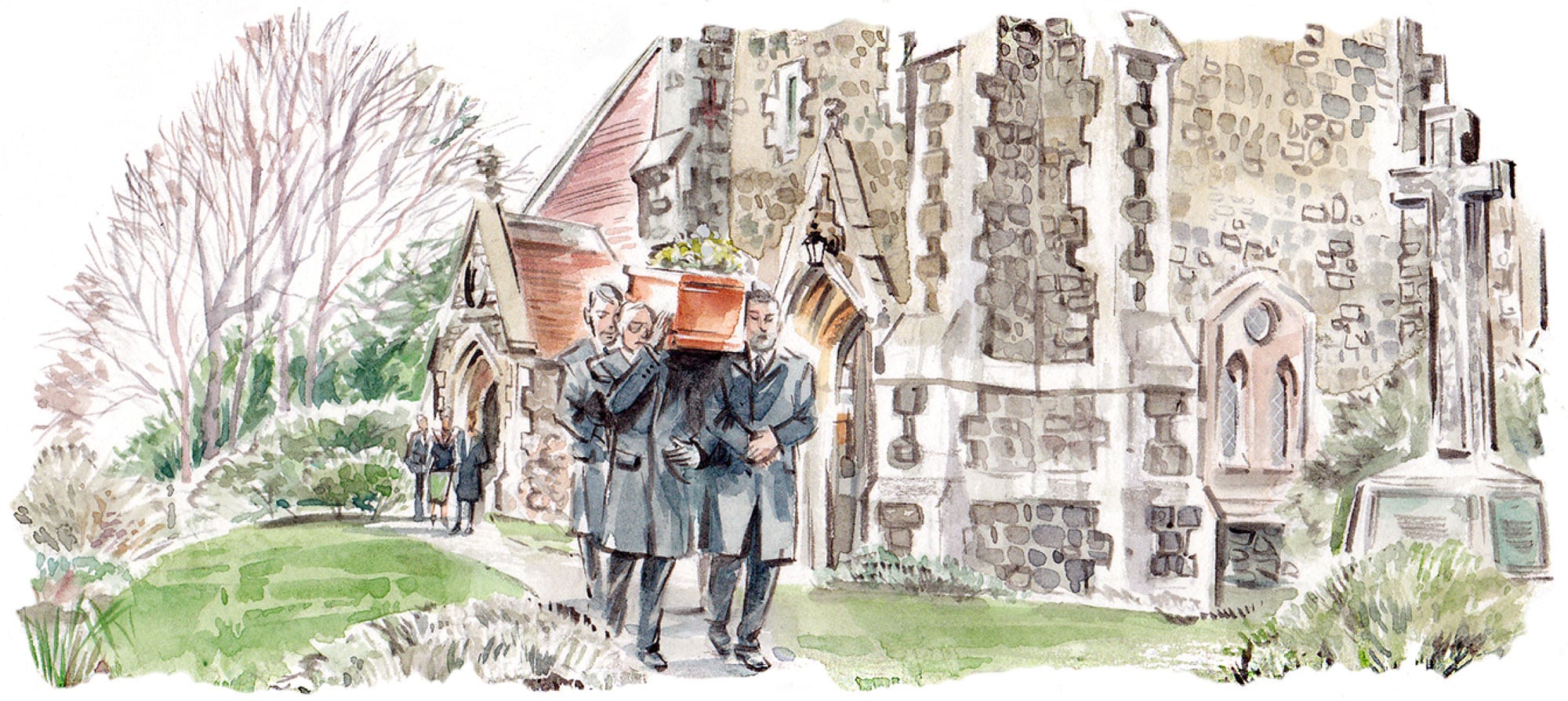 What is a funeral plan?
A prepaid funeral plan is a simple and effective way for you to ensure that most of your funeral costs are covered in advance so that your loved ones are not faced with a sudden financial responsibility at an already difficult time.
Funeral plans also present an opportunity to record your wishes, leaving you with peace of mind that your funeral will go according to your plan and provide a sense of ease for your loved ones. Dillamore Funeral Service can provide bespoke funeral plans, tailored to your own requirements, which ensure that you can choose all the details of your funeral without being restricted by off-the-shelf plans.
The Independent Way Plan from Golden Charter enables you to freeze the funeral director's costs at today's prices and specify all the details of your funeral with us.
Why is the Independent Way Plan Right for Me?
Unlike off-the-shelf plans, the Independent Way Plan doesn't force you to choose from a few options and make compromises. It also doesn't restrict you to one chain of funeral directors.
Instead, you can discuss your funeral with your preferred directors and plan it exactly as you wish.
Your funeral director will help you to create your bespoke funeral, at today's prices, so you can plan your funeral your way. Once your plan is fully paid* it's guaranteed to cover the funeral director's services, while insurance policies usually only pay out a fixed sum.
Your plan will be protected by Golden Charter** and released to your chosen funeral director when needed. Your family will only need to make one phone call and your wishes will be carried out to the letter.

*Or after two years of consecutive payments when paying by fixed monthly payments.
**When paying in full, your money is paid into the Golden Charter Trust which is run by a Board of Trustees and is completely independent of Golden Charter. When paying by fixed monthly payments your money is paid to a UK life assurance company and managed by them.
Your Funeral, Your Way
You can have all the benefits of an off-the-shelf funeral plan, with none of the restrictions or compromises.
• Pay in instalments or a lump sum
• Freeze funeral director's costs at today's prices
• Choose only the options you want and record your wishes for your family
• A safe, simple way to plan ahead with your local independent funeral director.
There are no health checks preventing you from starting a plan.
Contact us today to arrange your meeting with an experienced funeral director, at your home or our office.
Why Golden Charter?
Founded in 1989 and owned by an association of independent funeral directors, Golden Charter is the only funeral plan provider recommended by The National Society of Allied and Independent Funeral Directors (SAIF). Over 500,000 people have chosen to trust Golden Charter with their funeral plans.
What funeral costs do I need to cover?
There are many things that need to be arranged for a funeral, and several aren't provided by funeral directors. Here are some of the costs that you should consider in advance.
Funeral Director
Services
The following are typical costs that are guaranteed to be covered by your Independent Way Funeral Plan:
• Arranging cremation or burial
• Conveyance from place of death
• Care of the deceased
• Preparations for viewing, if requested
• Provision of funeral vehicles
• The requested coffin or casket
Third-Party
Costs
The following costs, which are commonly part of a funeral, aren't within the control of funeral directors but are paid by them:
• Crematorium fee
• Clergy or officiant's fee
• Purchase of grave or lair
• Cemetery fee
• Hire of church or other venue
• Fees of organist or soloist
• Memorial, such as a headstone
• Catering, flowers and newspaper announcements
We're happy to answer any questions you may have