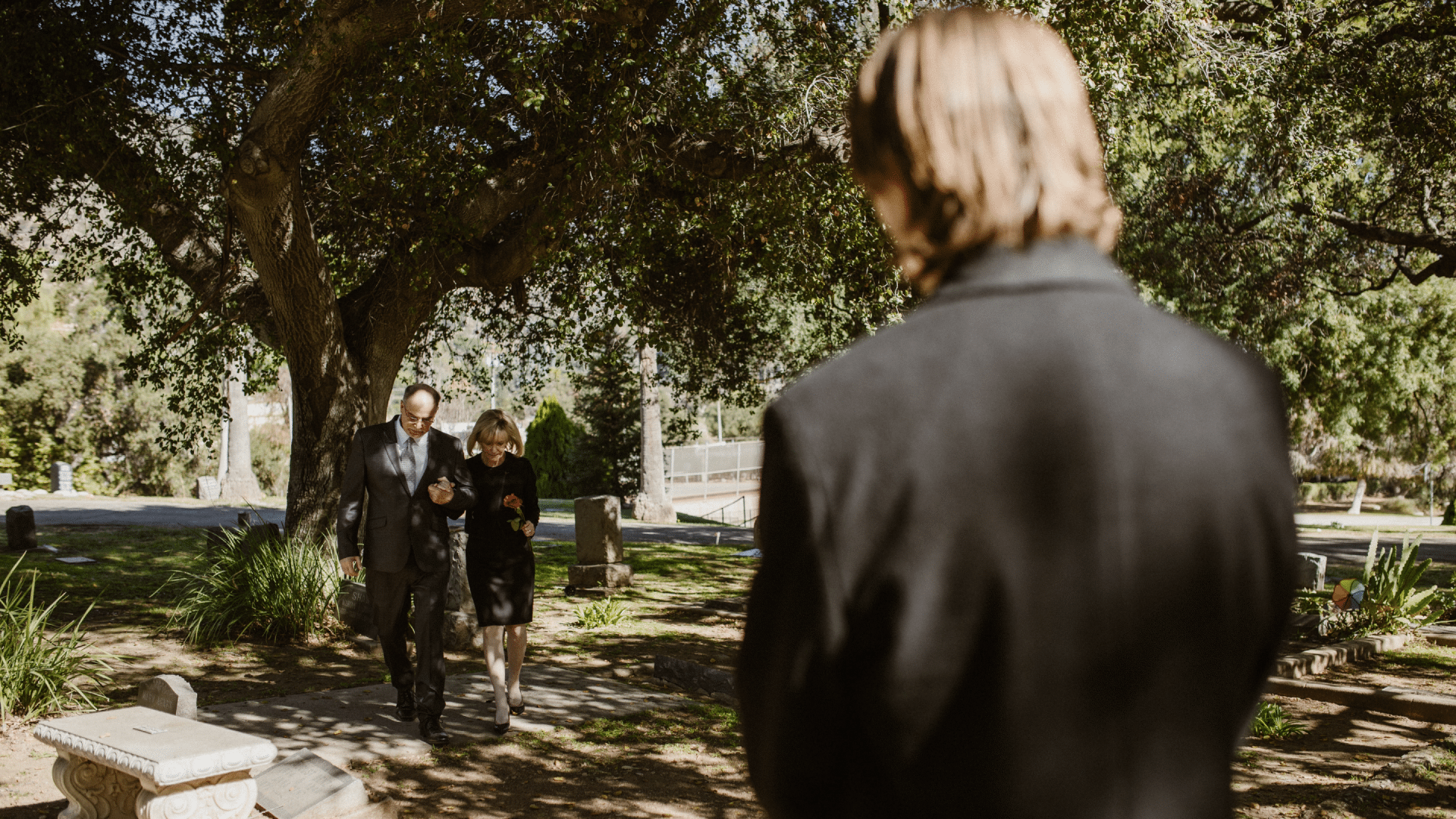 Many families are now seeking to arrange funerals that feel personal and reflect the person who has died. One way you can do this is to hire a funeral celebrant. In this blog we'll discuss the role of a funeral celebrant and what to expect if you hire one.
What is a funeral celebrant?
A funeral celebrant is someone qualified to host and officiate funeral services. As well as conducting the funeral itself, celebrants are involved in planning the order of service, music, writing the eulogy and creating a meaningful service for the person who has died. Celebrants will generally aim to create services that celebrate a person's life, as well as providing an opportunity to say goodbye.
There are two main types of celebrant to choose from – a civil celebrant and a humanist celebrant. Both civil and humanist celebrants aim to conduct funerals that feel both meaningful and personal. The main difference between them is the level of religious content permitted within the funeral.
Civil celebrants are flexible in their approach and can conduct both religious, semi-religious, non-religious and spiritual funerals. Religious poems, readings, music and prayers can be included. Although they can officiate religious or semi-religious funerals, celebrants can only conduct funerals in non-denominational locations.
Humanist celebrants work similarly to civil celebrants, however they conduct non-religious funerals that echo the humanist philosophy. If a religious poem or hymn is particularly important to the deceased or their family, a humanist celebrant may allow it to be included in the ceremony. Humanist funerals can only take place in non-denominational locations.
Celebrants usually work independently and will charge a fee for their services. The cost will vary depending on the celebrant and the service they are providing, but on average you can expect to pay around £230. Your chosen funeral director is able to instruct the celebrant on your behalf should you wish, otherwise you can manage this independently.
What is a funeral celebrant's role?
The rise in popularity of funeral celebrants arose from families wanting to arrange personalised funerals that celebrate their loved one's life, and aren't bound by set rules and regulations.
For this reason celebrants will typically work closely with a family to familiarise themselves with the deceased, ensure a family's funeral wishes are fulfilled, and create a personalised 'celebration of life' service.
Celebrants will often hold space for families as arrangements are made, providing comfort, support and guidance where needed.
A funeral celebrant will typically have the following duties;
Support the family through the funeral planning

Ensure specific funeral wishes are carried out,

Provide ideas for ways to create personal touches, including a visual tribute

Offer support, guidance and advice where needed

Help the family to plan and arrange the order of service, including music, readings and poems

Create the eulogy for the funeral alongside the family

Host and officiate the funeral service on the day

Offer support to the family on the day of the funeral
How do I book a funeral celebrant?
There are several ways to book a celebrant. You may already know a celebrant you wish to use, or want to do your own research to find someone suitable. It's important to find a celebrant that reflects your family values and understands the type of funeral your loved one would have wanted. You may like to speak to several celebrants before settling on one.
At Dillamore we regularly work with celebrants and are happy to make recommendations or initiate their services on your behalf. Once a funeral date has been set we can arrange for your chosen celebrant to reach out to you so that funeral discussions can begin.
If you have a specific celebrant you wish to use and would like us to initiate their services, simply provide us with their details and we can contact them on your behalf. We will oversee everything and their fee will be added to funeral disbursements (third party costs) on your invoice. Alternatively, you may prefer to initiate and manage their services by yourself.
If you would like to speak to our team to find out more about how we can help arrange a funeral, reach out to us on 01525 372210 or use our contact form to send us an email.