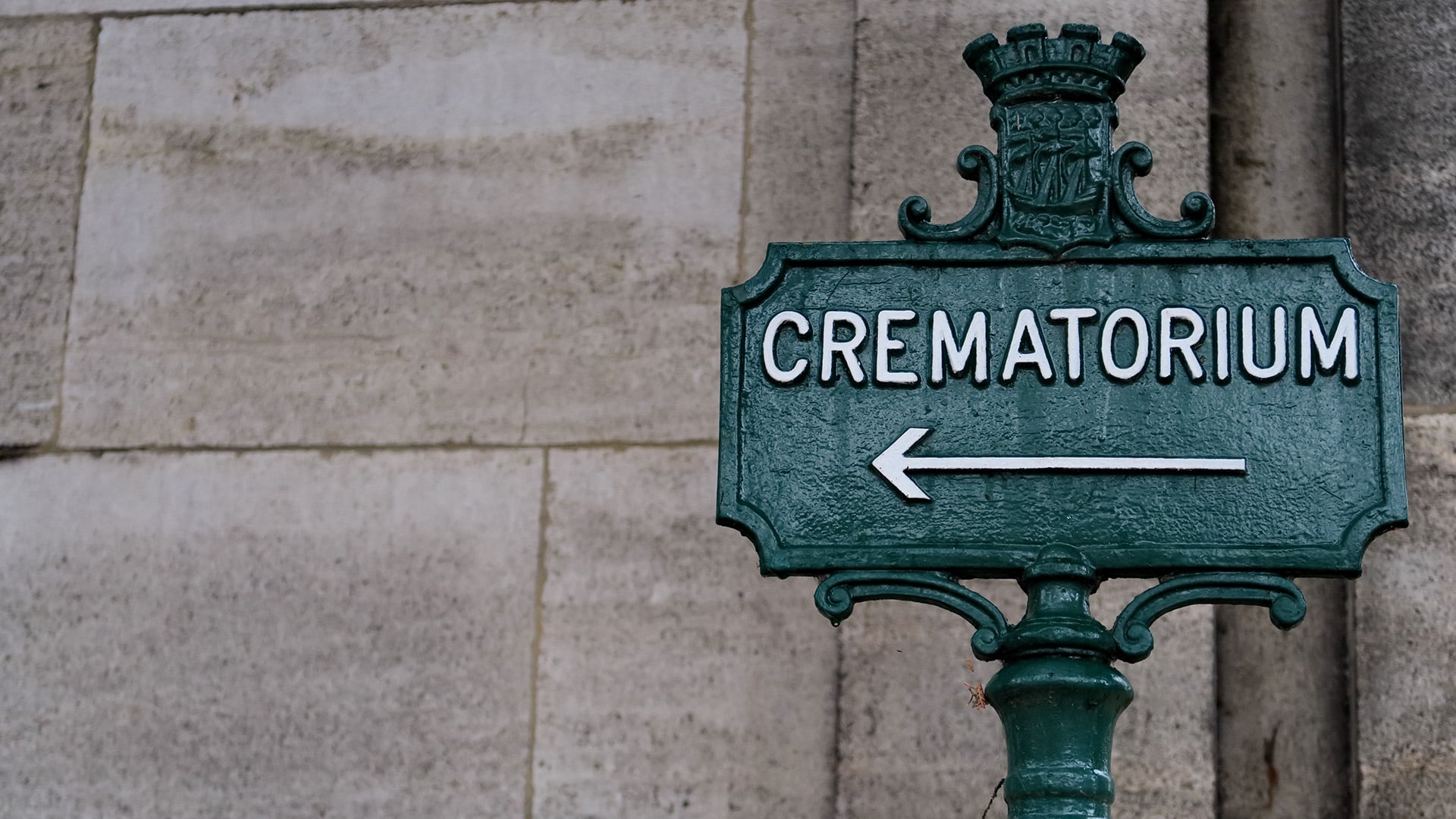 Choosing the type of funeral you would like to arrange for a loved one is not always an easy or straightforward decision, and it can help to understand what happens before making your decision. In this blog we will discuss cremations in more detail, providing you with a clearer understanding of the journey your loved one will take if you choose to cremate them.
What is cremation?
Cremation is a process to treat a person who has died, and involves using intense heat to turn their remains into ashes. A cremation will take place at a dedicated crematorium, which will usually have facilities to hold a funeral service as well as conduct the cremation itself. After the cremation, a person's remains will be returned to the family, their chosen funeral director ready for collection or burial, or scattered at the crematorium.
What is the cremation process?
Once the funeral service has taken place and the family has said their final goodbyes, the cremation will take place within 72 hours of the funeral service. Although most cremations take place within 24 hours of the funeral, it may be necessary to delay the process for a couple of days in order reduce the environmental impact of cremation, and help to lower costs.
The cremation process involves placing the coffin inside a specially designed chamber, exposing it to extremely high temperatures for a period of several hours. After the cremation has taken place, any metal is removed and the remains are placed in to a processor to create a more even consistency of the ashes. The final appearance will vary from different crematoriums, but a person's ashes are usually grey or white in colour and have a coarse, grainy texture.
Depending on what is chosen by the family, the crematorium will place the ashes in to a cremation ashes box, and return it to the family or designated funeral director, or scatter at the crematorium.
How do they prepare a person for cremation?
If a person is being cremated, the preparation process will be very similar to a burial. Embalming is not required but will typically be advised for any family choosing to visit their loved one in the chapel of rest. Your loved one can be cremated wearing an outfit chosen by the family, which can include jewellery if you wish. If the deceased had a pacemaker, prosthetics or any mechanical implants they will be deactivated or removed before cremation – this will be conducted by the funeral director prior to the funeral service taking place.
How long does it take to receive a loved one's ashes?
Once the cremation has taken place it can take up to a week for a family to receive the ashes back after a funeral. In most instances the funeral director will collect the ashes from the crematorium ready for burial or collection by the family, however it is possible for a family to collect a loved one's ashes direct from the crematorium.
How much does cremation cost?
The cost of cremation varies at different crematoriums. As a guide, crematoriums in the area surrounding Leighton Buzzard will cost between £670 and £960. Cremations and burials don't differ greatly in price, however cremations are generally considered to be the more cost effective option. This is particularly true when a person's ashes are scattered or kept by the family, which avoids additional costs associated with burying a person's ashes.
Overall the average price of a funeral in the UK is £3500 – £4500, so ensuring the funeral choices you make sit within your budget is important. Our team of funeral arrangers will provide full clarity with regards to pricing, and can work closely with you to ensure you plan a funeral you can afford.
What type of container should I choose for the ashes?
The type of container you choose for a loved one's ashes will depend on what you plan to do with them…
Scattering of ashes – temporary polycontainers or scattering tubes are a good choice if you plan to scatter a loved one's ashes. Scattering tubes are more decorative than temporary containers and have been designed to give you easy access to the ashes, ensuring they can be scattered in a controlled and comfortable way.
Interment of ashes – if you are looking to bury the ashes, there are many different types of urn or casket to choose from. Popular materials include stone, wood, metal or lightweight biodegradable materials. If you are keen for your loved one to become part of nature then opt for an urn that is completely biodegradable.
Displaying of ashes – the look and design of the urn is likely to be more important if the plan is to display a loved one's ashes. Glass, ceramic, stone and wood are popular materials, and you can choose something as simple or as elaborate as you wish. Personalised urns are also becoming more popular for those choosing to keep hold of a loved one's ashes.
You can read more about what to do with your loved one's remains in a recent blog on five different options for cremated remains.
If you are planning the funeral of a loved one, our team of funeral arrangers are on-hand to discuss your wishes and how we can help. You can call us on 01525 372210, drop us an email using our contact form, or book an appointment with us using our scheduling tool.