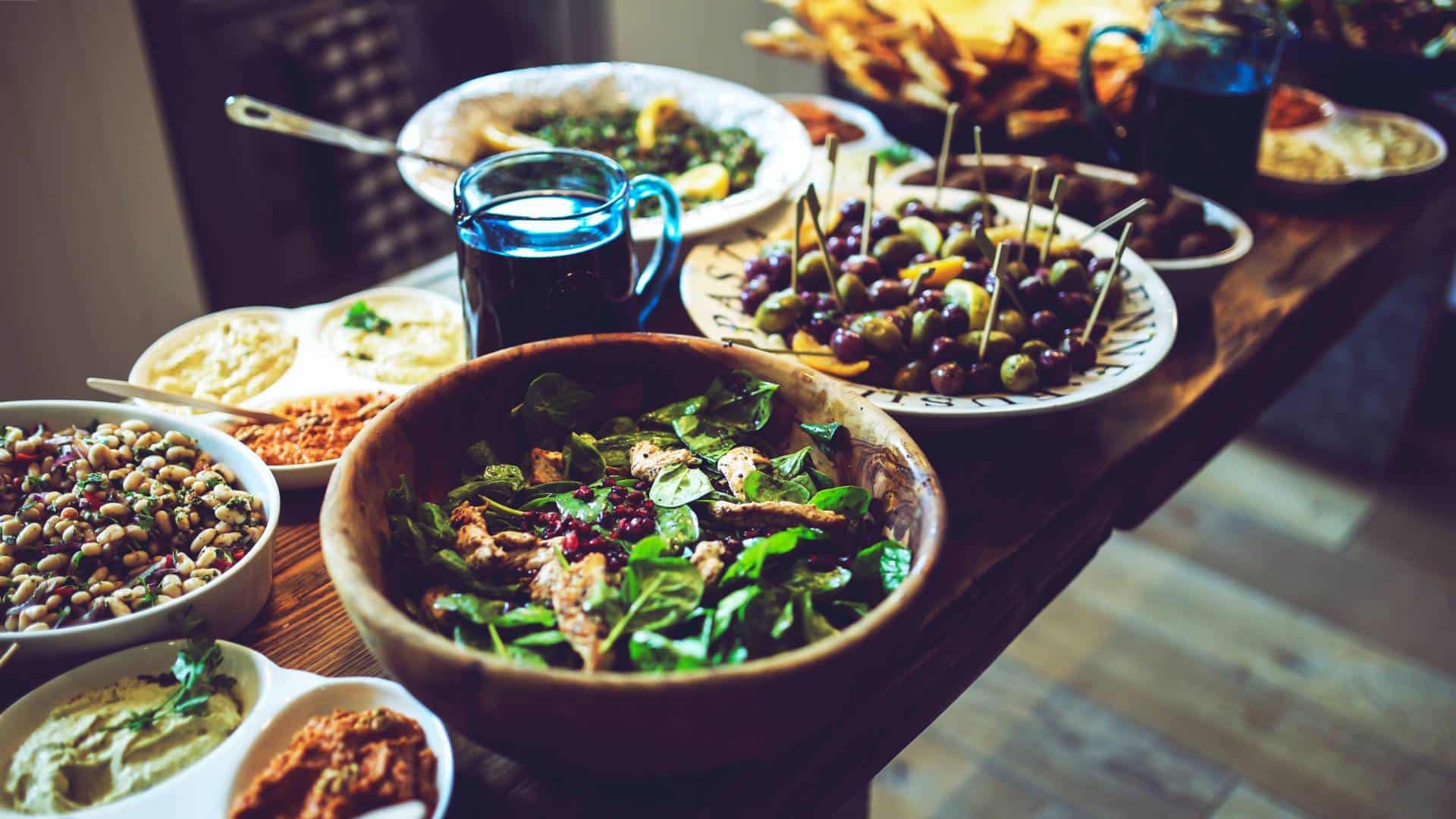 After the funeral service has taken place, many families will hold a reception (known as a 'wake') to host those who have attended the funeral. Wakes tend to be informal in nature, and food is traditionally provided. In this blog we will discuss the different ways to cater for a wake, including the main things to consider when planning the funeral food.
How many people will be attending?
First and foremost, consider how many people will be attending the wake. How big the funeral is will usually impact the decision on how to cater for the occasion. For example, if a large number of people attend the wake then you may wish to consider a professional caterer to minimise the amount of stress you experience on the day. For smaller occasions you may wish to oversee the food yourself, especially if you are keen to keep the costs down.
Where will the wake be held?
Different venues will lend themselves best to different types of catering…
Hotels, restaurants, golf clubs and pubs – this is a good option for anyone wanting to hand the catering over. This can greatly reduce the amount of stress placed on you, however it isn't the most cost effective option. You could take out a function room if you are expecting a large number of people, and the food will typically be buffet-style, canapés or a sit-down meal (for small groups).
At home – hosting a wake at home can create an intimate and personal setting for your guests. Whilst many people will provide their own catering, you could hire an external caterer to serve food. Another idea is for friends and family to each supply a dish to ease the burden placed on you. There are no limitations to the type of food you could offer – afternoon tea, a finger buffet, or hot dishes such as lasagne or chilli con carne are just some of the choices available.
Community halls and event spaces – community halls are a particularly popular choice for hosting a wake, and can prove very convenient if there is a hall attached to the location of the funeral service (such as a church hall). Halls are typically more cost-effective than restaurants, hotels and golf clubs, and provide a good option for hosting a large number of people. Finger food works well at this type of venue, where kitchen facilities are usually limited.
How much would you like to spend?
Catering for large numbers of people can prove expensive, so it's important to think about your budget. Whilst hiring caterers or choosing a venue with in-house catering is the most stress-free option, it will often be the most expensive.
Providing your own catering for the wake is usually far cheaper, however there is more planning and organisation involved. The good news is that there are many cost-effective ways to cater for larger groups with minimal prep – for example, some companies can provide pre-prepared platters of food at an affordable price.
Another way to keep costs down is to limit the food and drink on offer. There is no need to provide a full meal, particularly if the funeral sits outside of traditional mealtimes, and guests will usually be happy with a light bite.
What are the dietary requirements of your guests?
Whilst you may not be able to cater for everybody's tastes, it's important to consider the different dietary requirements of your guests. Offering vegetarian, vegan and gluten-free options on your menu will not only add variety but will ensure no one is left hungry on the day.
Will any children be attending the wake?
If children are attending the funeral, consider whether the food on offer at the wake will appeal to them. Children tend to like simpler foods using basic ingredients, so a more complex menu may not be suitable. You don't need to go to any great effort or expense – sandwiches, cakes, crudités or fruit work well for children.
Catering ideas and inspiration
Although cakes, sandwiches and finger foods are popular choices, there is no reason why you can't get more creative. Choosing to serve a loved one's favourite dish, drink or type of food can often add a personal touch on the day. Some examples of the different food options you could serve include;
Afternoon tea

A hot or a cold buffet

Homemade cakes

Sandwich selection

Fruit platters

Italian antipasti

Canapés

Selection of cold meats and salads

A barbecue or hog roast

Iconic dishes such as fish and chips or roast dinners

Hot dishes such as chilli con carne, curry or lasagne

Mediterranean buffet

Indian buffet

Thai buffet
Consider any Covid-19 restrictions before planning a wake. Our team will be able to advise you on any funeral guidelines currently in place. If you would like to speak to a member of our team to discuss funeral planning, call us on 01525 372210 or email us via our contact form.