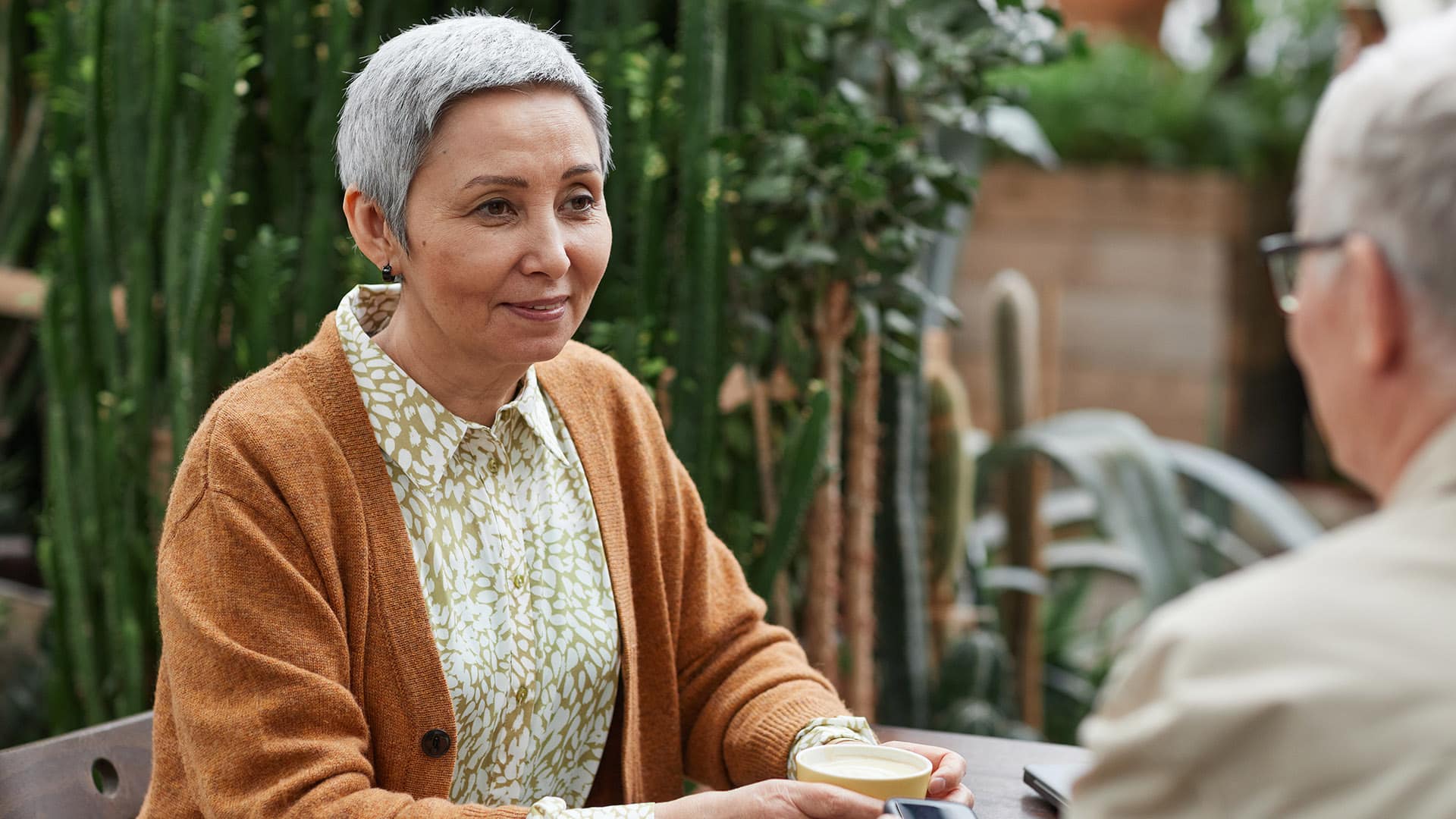 Making provisions for your death is an important part of getting older and ensures that things are taken care of, in the best way possible, in the event of your death. In this blog we will discuss pre-paid funeral plans in more detail and answer the important question, are they worth it?
What is a Pre-paid Funeral Plan?
A pre-paid funeral plan serves two main functions – they allow you to organise and arrange your funeral in advance whilst enabling you to pay for the majority of your funeral up front.
Pre-paid funeral plans cover the funeral director's services and can include certain third-party costs within the plan. They give you the opportunity to sit down and plan every aspect of your funeral, from the bigger decisions through to the smaller details, ready for when the time comes.
What are the benefits of a pre-paid funeral plan?
One of the greatest benefits of taking out a pre-paid funeral plan is the ability to pay for a future funeral at today's prices. With the average price of a funeral in the UK costing  £3500 – £4500, and with the cost of funerals rising annually, being able to pay for your funeral at today's prices could save you a significant amount of money in the long run.
In addition to the cost, being able to plan your funeral is one of the main benefits of taking out a pre-paid funeral plan. If you've ever had to plan the funeral of a loved one, you will know just how valuable it is to know a person's wishes for their funeral. Taking out a funeral plan ensures that you get the funeral of your wishes and your loved ones aren't left with difficult decisions regarding the arrangements and how to pay for your funeral.
Who can take out a pre-paid funeral plan?
Most plans will have some criteria with regards to who can take out a plan. Some plans have age requirements, such as plans for the over 50s or specifying that those taking out a plan sit within a certain age bracket. It may also depend on how you wish to pay for the plan. Most plans have options to pay the full cost up front or to stagger payments in instalments. There is usually more flexibility if the funeral is paid for in one lump sum, however many people find that staggering payments is a more viable option.
The Independent Way Plan
At Dillamore we offer the Independent Way funeral plan from Golden Charter. We believe this plan is the most superior plan on the market, centring you at the forefront of your funeral arrangements and providing you with a secure financial agreement that guarantees your money is protected.
The Independent Way plan allows you full flexibility on all the decisions regarding your funeral and the plan is tailor-made to your requirements. The cost of your plan will depend on what you choose for your funeral. This allows people with varying different budgets to be able to take out a plan. This flexibility also means that the plan you take out can be totally bespoke to you.
The funeral director services will vary depending on what you choose and are automatically included in the plan. You have the option of adding external third-party arrangements to your plan. These are costs that aren't part of the funeral director's service, but which are typically paid for by them
What costs are included in a pre-paid funeral plan?
This will depend on the funeral plan you take out and different companies will vary in terms of their costs and what they offer.
The costs that are covered in the Independent Way plan include;
The professional services of the funeral director

Arranging a cremation or burial
Conveyance from the place of death

The care of the deceased

Preparations and viewings

Funeral vehicles

A coffin or casket
These costs are guaranteed at today's prices on the day you take out the plan, and will not be subject to change.
Additional third-party costs which can be specified when taking out your plan, include;
Crematorium fee

Burial plot

Medical certificates

Minister or officiant fees

An organist or live musician

Order of service

Newspaper announcements / online notices
Third-party costs are out of the financial control of the funeral director. When taking out your plan you can make financial contributions towards these costs, but they are not guaranteed within the plan. This means there may some additional costs to pay for these disbursements.
Occasionally changes will have to be made to the plan after a person has died, and additional charges may accrue. This may occur if a person dies abroad and needs repatriation or has moved a significant distance away from the funeral director the plan is taken out with. Additional costs may also accrue if the family of the deceased want to make changes to the original plan.
Your funeral director should provide you with full clarity with regards to what is and isn't included in the funeral plan they offer, along with any additional charges that could accrue outside of the plan.
Are pre-paid funeral plans worth it?
Yes – here at Dillamore we believe that pre-paid funerals are a fantastic option for anyone who wants to make financial and organisational provisions prior to their death. The flexibility and financial security they provide can offer a huge sense of relief and ensure that when the time comes the funeral can run as smoothly as possible.
It's important to note that not every funeral plan on the market is equal in terms of what they offer. Whilst some plans, such as the Independent Way plan, provide clarity and centre your wishes at the forefront of your plan, others can be more prescriptive in nature. This means that specific criteria could be set for the type of funeral you may or may not have. Do your research and compare what each company offers and how they store your money to ensure you secure the right plan for you.
What next?
If you take out a funeral plan with Dillamore, we will spend time with you arranging and planning your funeral. Everything from the type of funeral you would like, through to the coffin, flowers, music and memorial are discussed, along with any personal wishes that you have. Everything is documented and kept on file by us, so that when the time comes we have everything in place to get your funeral arrangements underway.
Once the funeral has been planned we will discuss the different payment options available, which include paying for the funeral upfront or staggering payments over a period of time. Our team work with openness and clarity with regards to the financial obligations of a plan, and will aid you in your decision should you need it.
If you are interested in finding out more, our team of funeral arrangers take a no-obligation approach and are happy to answer questions and provide you with more information on our funeral plan. You can reach us on 01525 372210 or use our appointment booking tool to arrange a convenient time to speak.