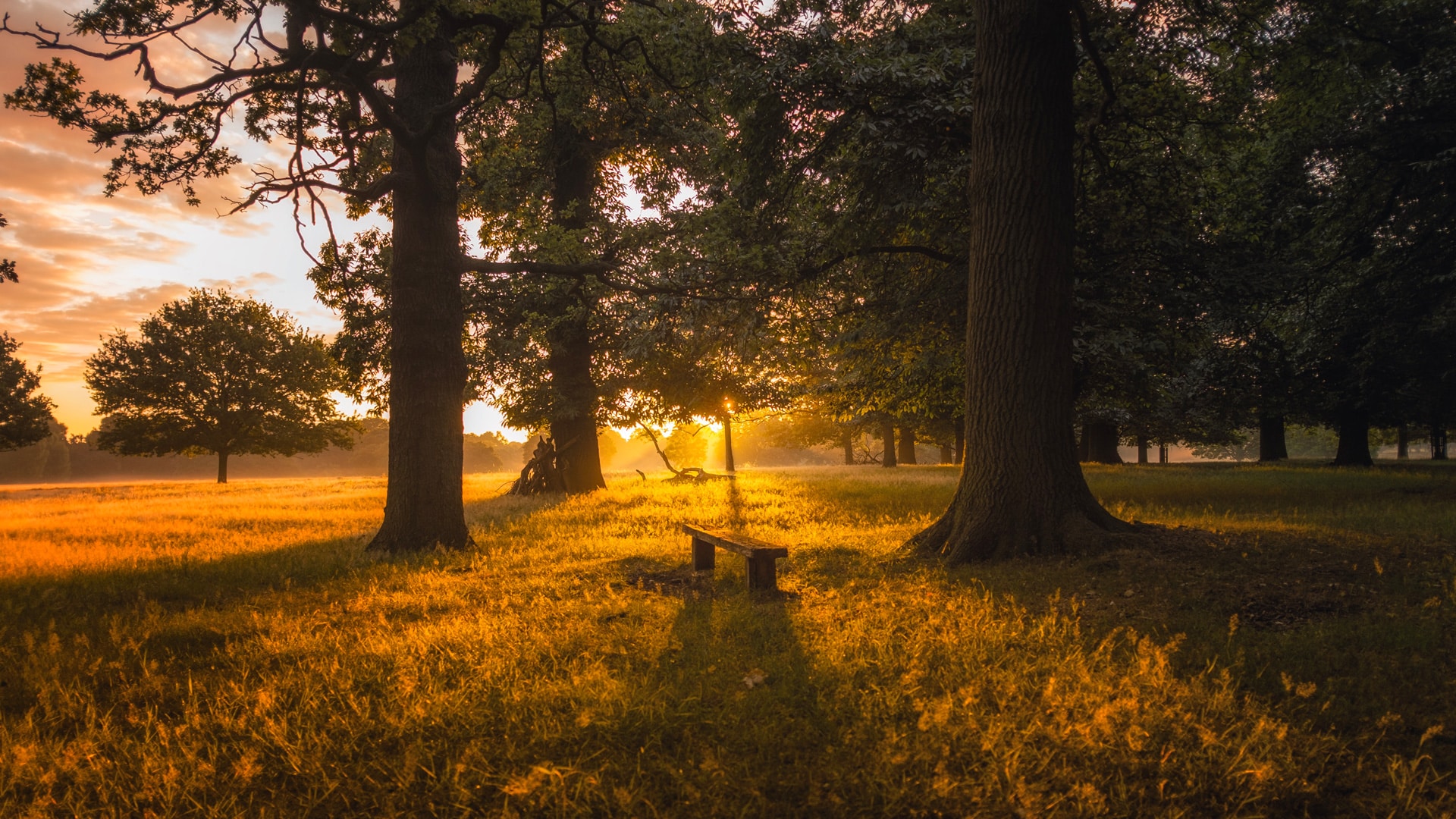 In recent years the rise in green living has meant that people are seeking more sustainable options for their funeral or that of a loved one. Laying a person to rest in a place of natural beauty can provide a sense of peace to many families, and with more green burial sites appearing across the UK every year, green burials are becoming more popular than ever.
What is a woodland burial?
Woodland burials can also be known as green burials or natural burials, and take place at dedicated burial sites situated within pre-existing woodland areas. Other green burial sites can be located in meadowland or places of natural beauty, and provide a tranquil setting to lay a loved one to rest.
The ethos of a green funeral is to keep it as sustainable and environmentally-friendly as possible – this means that everything from the type of coffin used to whether a person is embalmed is taken in to consideration. Instead of a traditional gravestone or plaque, a tree can be planted to mark the location of a grave, and the idea is for the burial ground to become part of the natural habitat.
In addition to holding the whole funeral at a green burial site, there is also the option to bury a person's ashes at a green burial site following a service at a crematorium.
What happens at a woodland burial?
When it comes to the ceremony, woodland burials are very flexible in their approach. There is no set format or structure that you must adhere to, and you are typically free to fulfil any funeral wishes you have. Some people choose to have a full ceremony, whilst others will opt for a simple burial. Ceremonies can include readings, poems and music, and religious, non-religious and humanist ceremonies can all be facilitated at a green funeral.
The ceremony will usually take place outside in the open air but some burial sites can provide an on-site chapel or enclosed space to hold the funeral.
Although green burial sites are flexible in their approach, there will generally be a set of guidelines you must adhere to. These are typically in place to protect the natural habitat and ensure a person's funeral is as environmentally-friendly as possible. Burial sites will usually require biodegradable coffins or urns to be used. These can be made from materials such as bamboo, willow, banana leaf, cardboard or pandanus.
What are the benefits of woodland burials?
A green burial is the perfect choice for anyone who loves nature, the outdoors or is environmentally conscious. One of the biggest benefits of having a woodland or green burial is knowing that the environmental impact of the funeral is limited and a person's body can be returned to earth in the most natural way possible.
Being surrounded by nature is proven to aid feelings of wellbeing, and woodland burials provide a particularly tranquil setting to say goodbye to a loved one. They can offer many families a sense of peace and aid feelings of grief.
Are there downsides to woodland burials?
There aren't any specific downsides to woodland burials and they offer a wonderful alternative to traditional funerals. However there are some things to consider when making your decision.
Green burial sites are typically located away from towns and cities. This could make visiting a loved one's grave more challenging if transport is an issue. In addition to this, although the UK has seen a rise in the number of green burial sites in recent years, you may still have to travel a little way to get to your nearest location.
Another thing to consider is the fact your loved one won't have a headstone or plaque over their grave. For many, this is the reason they choose a green funeral, but this may prove challenging for anyone who wants a dedicated gravesite to visit. Some green burial sites will allow a small memorial made out of natural materials, but in most cases a tree or plant will be grown at a person's grave and you will be provided with a map to help you locate it.
How much does a woodland burial cost?
The cost of a woodland burial will depend on the site you choose, whether you want a full service or simple burial and any additional choices that are made, such as transport and flowers. As a general rule, the cost of a green funeral won't vary significantly from traditional funerals in crematoriums or places of worship.
It's important to note that different burial sites will have different charges, plot costs may vary and some sites will charge an additional interment fee. Your chosen funeral director will be able to provide clarity on the different costs involved.
Where is my nearest woodland burial site?
Until relatively recently, woodland burial sites were few and far between, and you may have had to travel some distance to find your nearest site. Nowadays, there are more natural burial sites than ever.
Your chosen funeral director will be able to advise you on the different green burial sites in your local area, along with details of their setting and any regulations in place. Dillamore is located in Leighton Buzzard and is fortunate to have several green burial sites in the surrounding region. These include Olney, Chiltern Woodland Burial Park, Aylesbury, Amersham and St Albans.
What next?
Whether you have recently lost someone and are looking to plan their funeral, or are thinking ahead for your own funeral, our caring and professional team will be able to answer any questions that you have. You can reach us on 01525 372210 or email us via our contact form.