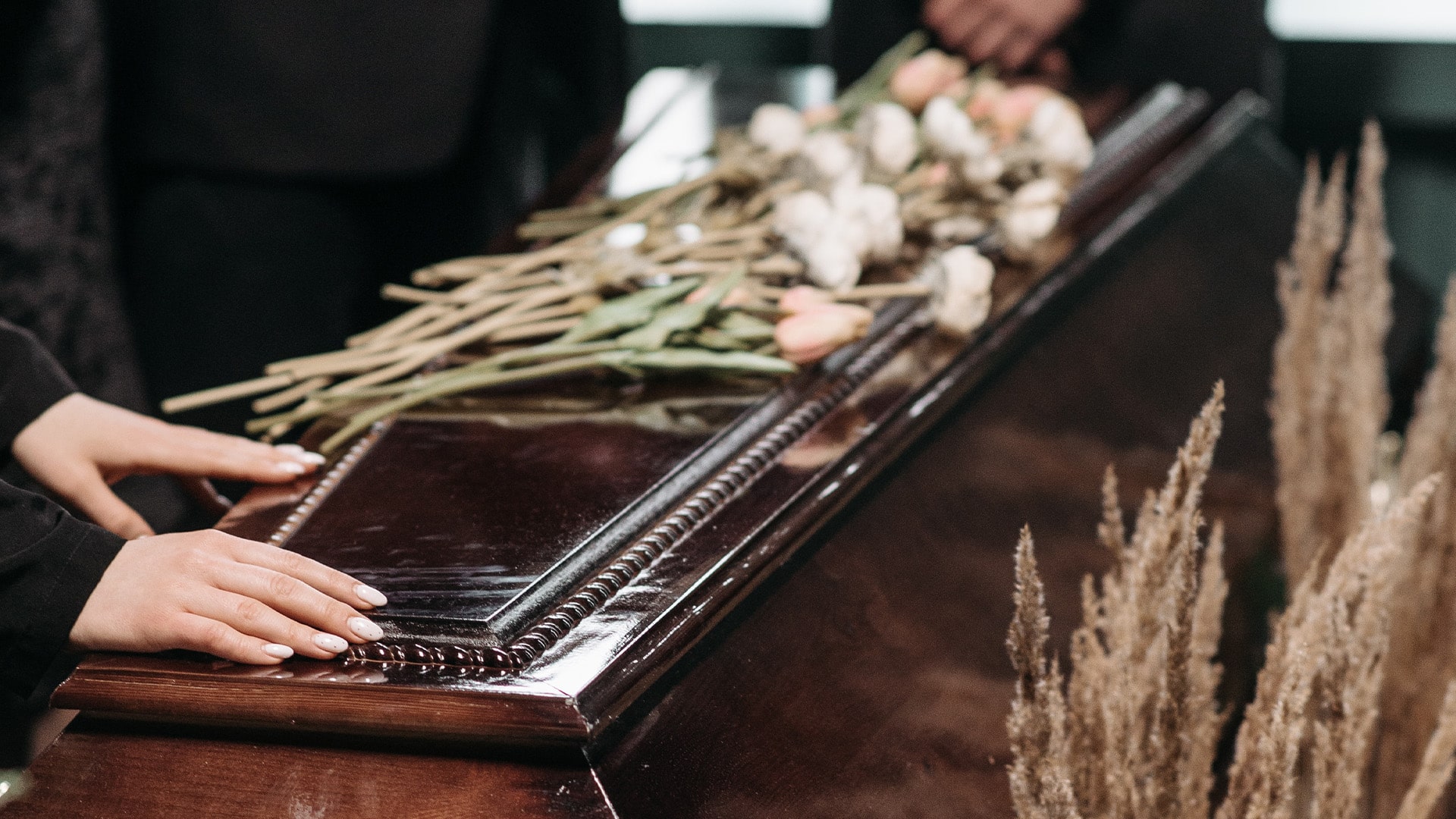 One of the biggest ways grieving families have been impacted by Covid-19 is in the number of people who can attend a funeral. Up to this point guidelines have stated that no more than 30 people can attend a funeral in the UK.
However, from 17th May 2021 these restrictions will lift and funeral attendee will be based on the capacity of each individual venue, whilst ensuring social distancing measures are safely carried out. This means that although some venues will be able to welcome more people at funerals, many others will continue with limitations on how many people can attend.
Whilst this may suit some families who would prefer a smaller gathering, for others the limit on numbers presents a devastating blow, particularly when close friends and family members aren't able to attend.
You may find it comforting to know that small funerals can still be meaningful and heartfelt occasions. In this blog we will discuss the benefits of having a smaller funeral and the ways you can expand the occasion to anyone not able to attend in person.
Creating an intimate occasion
One of the greatest benefits of having a small funeral is how intimate the occasion can be. Whilst you can still include all the formalities of a traditional funeral, there is usually an informality and intimacy in knowing that those in attendance are the people who were closest to the deceased. This can provide a greater sense of meaning to the occasion and help to create a more comforting environment to say goodbye.
Providing a sense of privacy
Smaller funerals tend to provide more privacy for you to grieve and say goodbye to your loved one in an open and honest way. Whilst the camaraderie of larger funerals can provide a source of strength to grieving families, it may be harder to express your emotions or say goodbye in the way you would like in front of a larger gathering.
Holding a small service will provide you with the privacy and space you need to remember your loved one and say goodbye without worrying about any emotions that may naturally arise.
Offering more flexibility
Despite Covid-19 limiting certain funeral choices, there is a greater sense of flexibility and choice for smaller funerals. The choices surrounding large funeral are usually dictated by how many people are attending, and you may find some of your choices (particularly in terms of venues) are limited.
This isn't so much of a problem for smaller funerals, and you generally have greater choice and availability for the different types of funeral you can arrange, the venues you choose, and the type of wake you have.
A more affordable choice
With the average price of a funeral in the UK costing around £3500 – £4500, funerals are increasingly expensive occasions. Although many funeral costs aren't dictated by the size of the funeral, holding a smaller funeral is the most cost-effective option.
This is particularly true if you are holding a wake – a small private wake will mean that venue hire and catering costs can be kept to a minimum and you aren't overwhelmed with catering for large numbers of people.
Whilst not everyone can attend the service in person, there are several ways for people who can't attend the funeral to say goodbye to a loved one. Here are just some of the options available to you.
Filming

or live-streaming the

service
Since the Covid-19 restrictions came in to effect, many people are now choosing to film or live-stream the funeral of a loved one. Many crematoriums and places of worship now offer facilities to live-stream the service via an online platform so that people can attend the funeral from the comfort of their home.
Alternatively some families are choosing to hire a videographer to film the service and send it to anyone who wasn't able to attend on the day.
Memorial service
Where important family members and friends haven't been able to attend a funeral, many families are choosing to host a memorial service at a later date once lockdown and travel restrictions have been lifted.
Instead of a more sombre occasion, memorial services tend to focus on celebrating a person's life, providing family and friends the opportunity to remember, share stories and comfort one another. This helps to create a meaningful experience for anyone not able to attend the original funeral service.
Online
memorial page
Creating an online memorial page for a loved one is an increasingly popular option for families. They provide an opportunity for people who couldn't attend the funeral to offer their condolences and share photos, stories and memories of the deceased with visitors to the page.
Some families will upload a video of the funeral to the memorial page, or else provide details for anyone who wants to watch the live-stream of the funeral service.
At Dillamore we can set up a memorial page on your behalf and link to it on our Notices and Donations page to create a convenient place for people to access it.
If you would like to discuss planning a funeral for your loved one with our team, reach out to us on 01525 372210 or use our appointment booking form to schedule a time to speak.