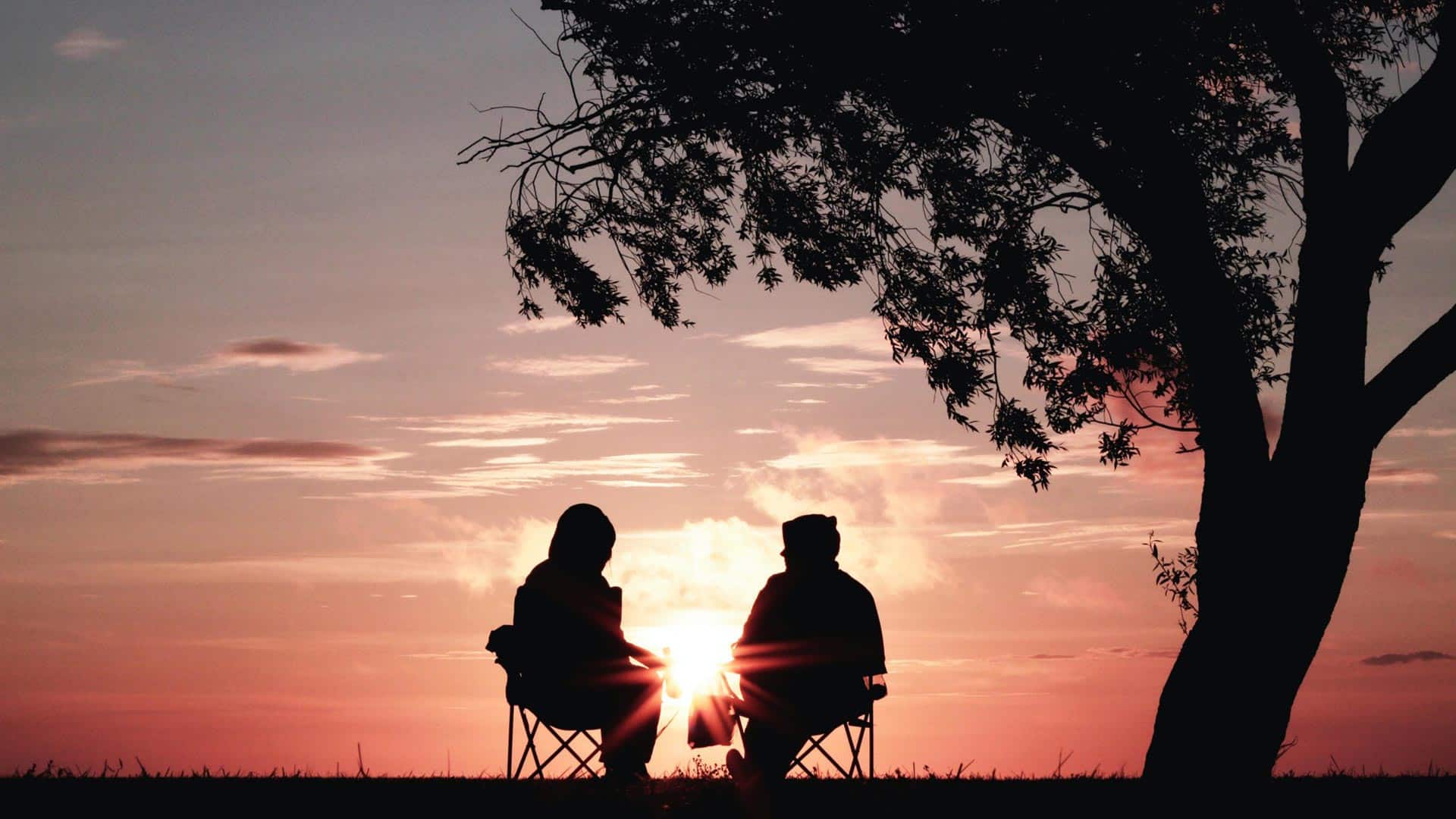 When a friend or someone close loses a loved one, it can be difficult to know how to offer your support and take care of their needs. In addition to this, the Covid-19 pandemic has complicated things further with social distancing measures making face-to-face contact more challenging.
However, finding ways to support a grieving friend will likely provide them with a source of comfort during a difficult time.
In this blog we will discuss the different ways you can offer your support whilst respecting any social distancing measures that are in place.
Just reach out
It can be hard to know what to say to someone who is grieving, or you may worry about whether a message will be well received, but don't let that stop you from supporting someone in grief. Now more than ever they will need the support of friends, and saying something is always better than saying nothing at all.
Reach out to your friend and let them know you are thinking of them. Regular contact is important and will allow you to gauge how they are doing. They may not always pick up the phone, or you may not get a response to your text, but they will appreciate you checking in.
Listen
Bereavement is complicated, and what feels comforting to one person may not work for another. You may feel like your role as a friend is to give advice or help them to heal, but the most important thing you can do for someone in grief is to listen. Allow them to lead the conversation and give them space to talk as much or as little as they want.
Try to create an environment where they can talk openly and honestly about their feelings, even if it means having difficult conversations and don't worry about trying to say something that will take their pain away.
More often than not, a simple response such as 'I am here for you' can go a long way in helping a person feel listened to and supported.
Offer your assistance
When someone is grieving even the smallest of tasks can seem overwhelming. Things such as cooking food, shopping for groceries or cleaning the house could feel like too much to manage for someone in grief.
Although many people will tell a grieving person to reach out if they need anything, the reality is that many people find it hard to ask for help.
It can be far more beneficial to make specific suggestions of ways you can assist them.
Some examples include…
Dropping off a home cooked meal or organising a food delivery service
Offering to run errands or do a grocery shop
Dropping off or collecting their children from school (whilst respecting any social distancing measures)
Looking after pets or walking the dog
Helping with funeral arrangements
Making phone calls on their behalf
Doing their laundry or ironing
Arranging for their house to be cleaned
Meet up outside
Grief can be a very isolating time for a person. Whilst some people feel too depressed to reach out to those around them, others may not want to burden people with their feelings.
In addition to this, the current Covid-19 restrictions have meant that people are more isolated than ever from their friends and family.
If you live near to the person, invite them for a walk with you. This could be anything from grabbing a takeaway coffee and heading to the local park, taking a walk in nature (which has been proven to aid mental and emotional wellbeing) or going for a picnic.
The most important thing is that the person in grief is able to get out of the house should they want to, and have face-to-face contact with someone who loves and cares about them.
Going for a walk with a friend or friends is now permitted under current lockdown guidelines.
Write a letter
In a world of texts and emails, there is something very powerful about sending a handwritten letter.
Taking the time to write to someone in grief is a heartfelt gesture that will most likely be received with love. It shows that you have dedicated some time to offering condolences and will feel more personal than a text or card (although you may want to place the letter inside a card).
This is a great option for someone who lives further away and may not be able to see a grieving friend in person.
If you knew the person who died, you could share a story or memory of that person or talk about the positive ways they affected those around them.
Writing your thoughts down is also a great opportunity to say things you may find challenging to say in person. Try to think of what you would like to hear in that situation and keep their feelings in mind as you write.
The letter doesn't have to be long, just a few short paragraphs can be just as impactful as a long letter.
Knowing when to seek additional help
Whilst the support of family and friends is integral to a person in grief, some people would benefit from speaking to a grief counsellor or someone outside of their family circle.
As well as many local and national bereavement organisations, you could also seek an independent bereavement counsellor who is trained to provide bereavement therapy to anyone experiencing loss.
At Dillamore we are fortunate to work with Carole Warren, a dedicated grief and bereavement counsellor who has more than 20 years experience in supporting the bereaved. Her sessions take a person-centered and sensitive approach, she will respond to your individual needs, and gently support you as you come to terms with your loss.
Our team would be happy to put you in touch with Carole and make an initial introduction.
If you feel like your friend would benefit from some external support, open up the conversation with them gently. If they seem open to the idea you could help them to research different organisations or local bereavement counsellors that could help. If they decline the offer, don't force them, simply leave some details with them should they want to seek help at a later date.
Ultimately, when it comes to supporting a grieving friend, the most important thing you can do is to stay present and continue to reach out and support them long after the funeral is over.
You may not always do or say the right thing, but you will be showing them just how much you care simply by checking in and being there for them during this difficult time.
If you are experiencing grief and would like to talk to someone, we can put you in touch with our dedicated grief counsellor who will be happy to support you in any way that you need. You can call us on 01525 372210 or use our contact form to get in touch.