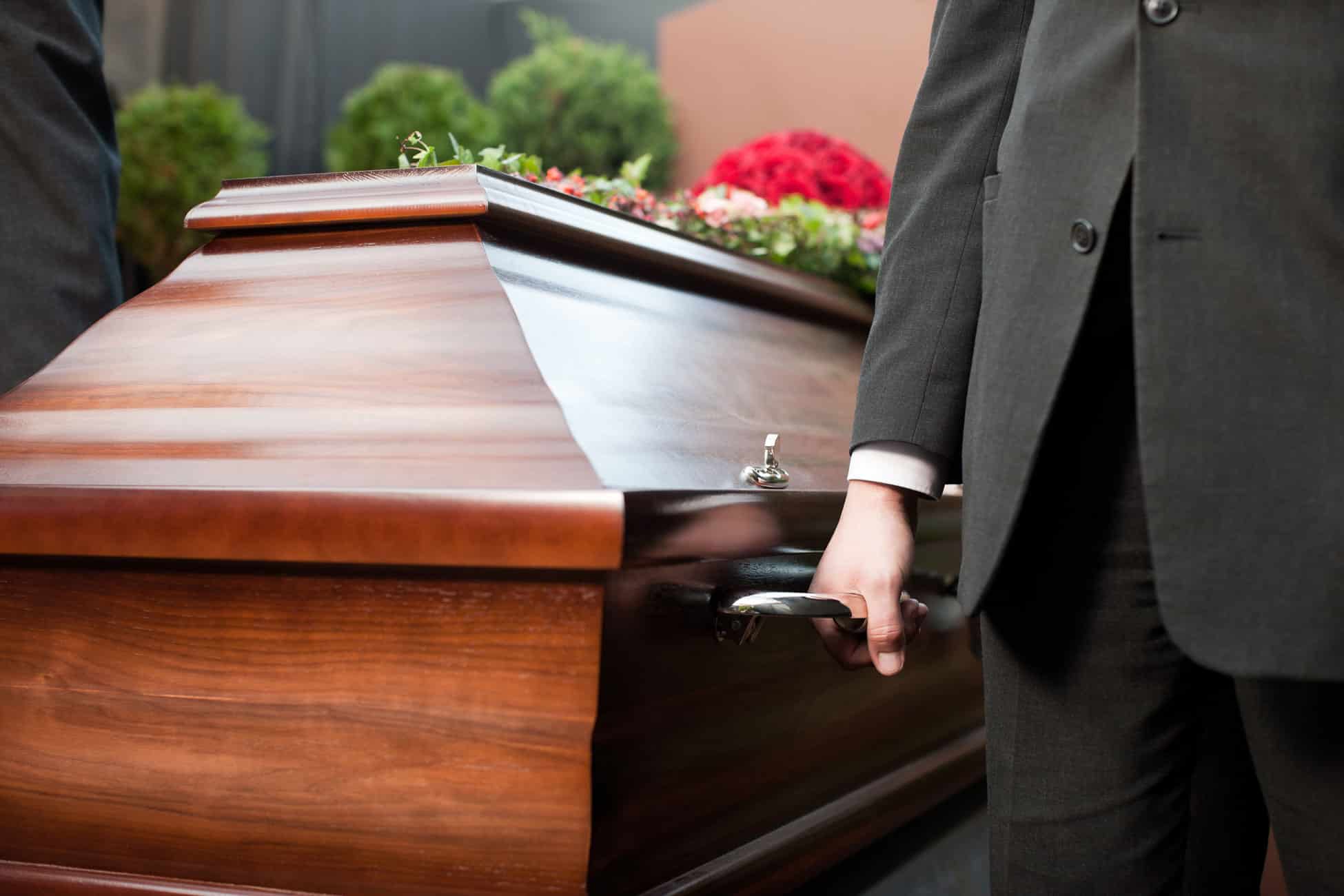 Choosing to work with a funeral director can help to make the experience of arranging a funeral a more comfortable one. The role of a funeral director is to take on as much of the burden of arrangement as a family needs, whilst providing a compassionate and caring service to the deceased and their loved ones.
Before choosing to work with a funeral director, ask them a few simple questions to establish if they are the right fit for you. Find out about the services they provide, the types of funeral they specialise in and how much funerals with them cost. A good funeral director will provide you with as much information as you need and will welcome any questions. In our latest blog we've listed five questions to ask your funeral director…
1. What types of funeral do you arrange?
Asking this question will give you a really good idea about whether a funeral director specialises in a particular type of funeral and whether they are a good fit for you. Some funeral directors take a more generalised approach and adapt their service to meet your needs, whilst others specialise in funerals of a particular faith, culture or belief. If having a particular type of funeral is important to you, communicate this clearly to your funeral director and find out whether they can fulfill any specific customs or practices you would like to include.
2. How and where will my loved one be taken care of?
The way a person is taken care of after they die is important, and families will want to know that their loved one is looked after with gentle care and respect. Speaking to your funeral director about the care they provide should help to settle your mind that your loved one will be treated with dignity. It also opens up conversations about the different ways a person can be cared for, such as whether you'd like your loved one to be embalmed.
In addition to this, you may also want to find out where a funeral director takes care of the deceased. Some funeral directors will have facilities located on their premises, whilst others may move the deceased to a separate location where they have more space. Whilst there is no right or wrong answer, many people will feel comforted in knowing the exact location and proximity of their loved one.
3. What is and isn't included in the service you provide?
The role of a funeral director covers a wide range of services, and what is offered may differ from one funeral director to the next. Asking what is included in the funeral director services (and importantly, what isn't included) will not only give you a good understanding of what to expect, but will also help you to budget for the occasion. You will also have a good idea of areas you may need to oversee yourself. Whether you would like a more traditional funeral or are looking for something more unique, we would generally recommend choosing a funeral director that takes a more flexible approach and can personalise their service to meet your needs.
4. How much does a funeral with you cost?
Funerals are a significant financial investment for most people, and your funeral director should understand this and be able to support you in arranging a funeral you can afford. Funeral directors in the UK are legally bound to display a standardised price list in their shop window and on their website, so there should be no grey area with regards to different funeral costs and services. They should be able to provide you with a fully itemised quote so that you can be clear of each charge and what is included. For anyone in need of financial support to help pay for a funeral, ask your funeral director to point you in the direction of resources that may be able to help you.
5. Can I visit my loved one while they are in your care?
For some people, arranging to visit a loved one at the funeral home is an important way to say goodbye. Many funeral homes in the UK will have a Chapel of Rest located on their premises, but not all. A Chapel of Rest will typically provide a soothing private space to visit a person in the days and weeks before their funeral.
If visiting your loved one is important to you, check whether your funeral director has facilities to accommodate this, and if so, where the visit would take place. You may also wish to find out whether you could do multiple visitations, and how quickly an appointment can be made.
Arranging a funeral with Dillamore
For anyone arranging a funeral with us, our experienced team will take on as much of the burden as we can, providing a caring and professional service to every family we work with. We take a flexible approach to funeral planning – whilst we can offer funeral packages should you wish, we will adapt the way we work and what we offer to suit your individual needs. We can arrange funerals of all different faiths, types and beliefs, and will work with your budget to ensure you aren't left with any long term financial strain.
Once we take someone in to our care we will look after them on our premises in Old Road, Linslade, until the day of their funeral. We also have a recently refurbished Chapel of Rest for anyone wishing to visit their loved one while they stay with us. Our team are dedicated to providing the very best care to every family we work with, looking after your loved one like one of our own.  You can find out more about us on our 'Why Dillamore?' page
If you'd like to find out more about the ways Dillamore can support you, call us on 01525 372210 or use out contact form to send us an email.