Cremation or Burial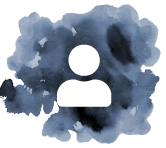 One of the first decisions to be made for any funeral service is often whether it is to be a burial or a cremation. Sometimes your loved one will have indicated their preference in a will or discussion beforehand, but if they haven't then we can help you make that choice.
All manner of religious services, secular events, burials and cremations are chosen, particularly for non-religious families who would like a celebration of life or service at a venue of their choosing.
Of course, we are more than comfortable helping you through the intricacies of any religious service or burial you may require for your loved one, and we are able to provide any care that they require to make this service possible.
When a person is cremated, their ashes can be returned to you. If you would like your loved one's ashes to be interred after the cremation, you will need to choose where, for example, a graveyard, crematorium, or in a natural burial ground.
If there's a type of funeral that isn't mentioned above, we can still help you. Contact us today to find out how.
Looking for something a bit different?
Personalising a Funeral
TESTIMONIALS
We would like to express our thanks to you for all the kindness you showed us when our mum passed away back in November. Your compassion and patience is very commendable when helping the bereaved go through what is a very difficult and sad time.
Nerissa and Melanie
We would like to thank everybody at Dillamore Funeral Services for arranging the funeral for Michael. Everything was very well organized and we very much appreciated all the help we received.
Gretta, Frank and Michelle
I am writing to express our thanks to you and your staff for the excellent service provided. All your staff were professional, courteous and dignified throughout. Also, may I say thanks for finding such a kind and sympathetic celebrant in Linda Marshal, she was really superb
Barry
Thank you for all the help and support given to myself and my family during this very sad time. It was such a sight to see at the church, my son was very well-liked and loved, and that shined through."
Wendy and James