Independent Funeral Directors in Cheddington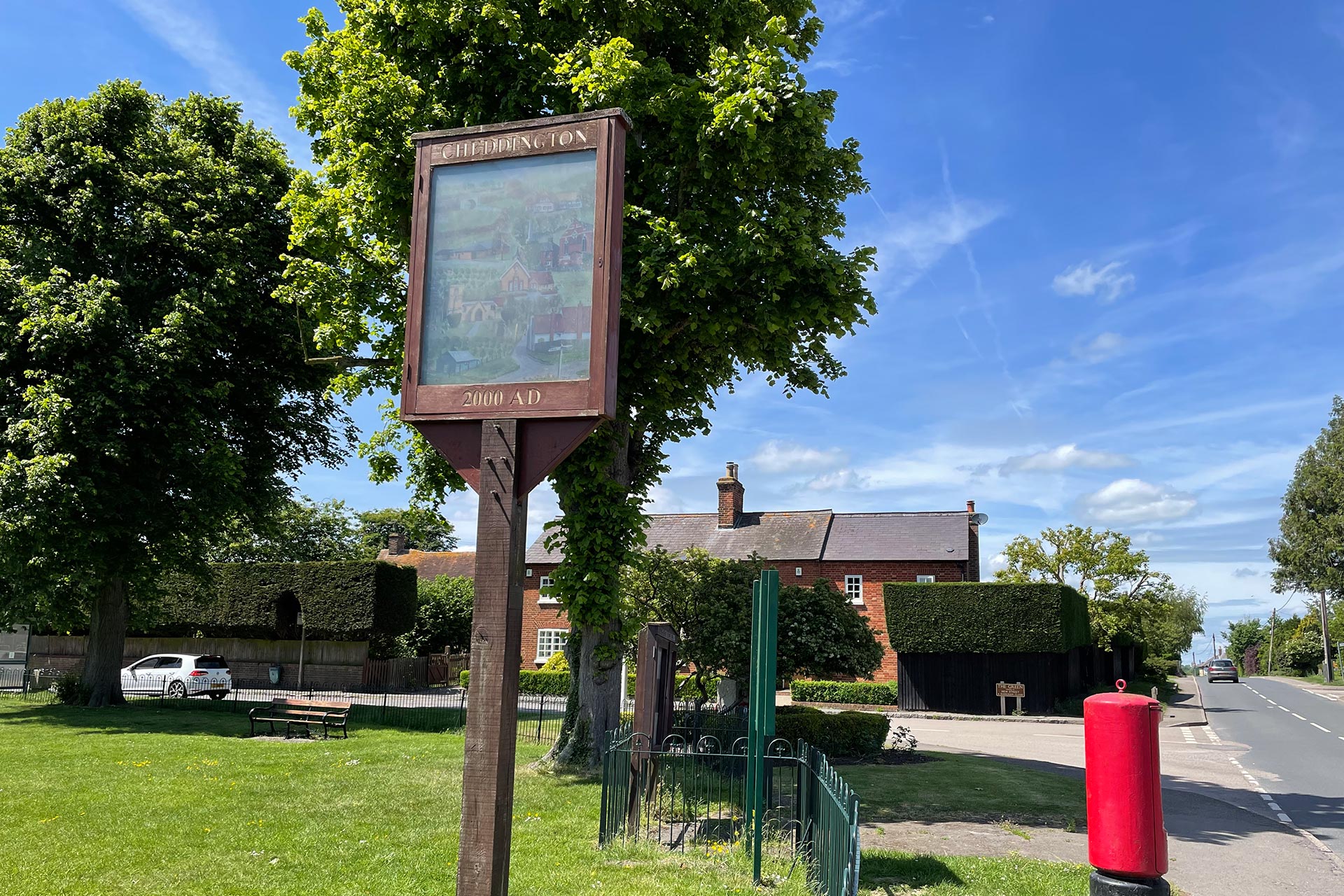 Why choose Dillamore Funeral Service?
As one of Leighton Buzzard's oldest businesses, Dillamore has been serving the local community for almost 100 years. We are a family-run business that remains within the Dillamore family and is run by a combination of family members and local people. Our ethos hasn't changed since the company first began in 1923 – we are dedicated to providing the very best funeral care to Leighton Buzzard and the surrounding region, offering a heartfelt and personalised service to every family we work with. Across this time we have built up local connections and expertise to support us in our work and ensure we can provide families with a meaningful funeral experience.
We are based on Old Road in Linslade, just a short drive from Cheddington and within walking distance of the train station. All of our funeral care takes place on our premises and your loved one will stay with us from the moment they arrive until the day of the funeral service. We also have our own Chapel of Rest which provides a comfortable and soothing space for anyone wishing to visit their loved one during their time with us.
We can cater for funerals of all different faiths and beliefs, including both religious and non-religious funerals, traditional and modern funerals, green funerals and natural burials. Our team is here to support you in any way you need during this time.
Funeral facilities in and around Cheddington
The village of Cheddington is located 6 miles from Leighton Buzzard, which provides much of the village's funeral care. Cheddington has several churches suitable for Christian funerals, whilst the village hall and other local amenities are suitable for non-religious funerals or hosting a wake.
Cheddington is fortunate to have Bierton Crematorium in close proximity. The crematorium is located just off the A418 and takes approximately 15 minutes by car. Bierton Crematorium can conduct both religious and non-religious funerals and has a memorial garden and areas to scatter ashes. There are cemeteries located in towns and villages surrounding Cheddington, with the nearest public cemetery situated on Vandyke Road in Leighton Buzzard. If you are looking to arrange a green funeral, you can find natural burial grounds in the surrounding region (Aylesbury Vale Natural Burial Meadow and GreenAcres Chiltern).
Arranging a funeral at Dillamore
When someone dies, it can be difficult to know where to begin in planning their funeral and you may feel overwhelmed. Our team is here to support you throughout this time, providing support and advice where you need it, and taking on as much of the burden as we can. The first step is to reach out to us, and we have a team on-hand 24/7 to provide you with immediate support following a death. We will take your loved one in to our care, manage all the paperwork and, when you feel ready, begin making arrangements for the funeral service.
You can call us on 01525 37220, email us at info@dillamorefuneralservice.co.uk, or use our appointment booking tool or contact form on our website.
The cost of a funeral in Cheddington
Thinking about how a funeral will be paid for is one of the most important decisions when a person dies. The average cost of a funeral in Cheddington costs £3500-£4500, and will most likely be paid for by a person's immediate family. It's important to set a budget and consider what you can afford. Find out if the deceased had made any provisions to pay for their funeral, either in a prepaid funeral plan, insurance policy or savings account, and communicate your budget clearly to your funeral arranger. We will work within your budget and provide full clarity over funeral costs and fees. Our aim is to support you in arranging a meaningful and personal funeral that you can afford.
Taking out a prepaid funeral plan in Cheddington
Taking out a prepaid funeral plan is a good way to plan ahead and pay for your funeral, and can provide yourself and your family with the peace of mind that everything is taken care of. All your funeral wishes are documented, and you pay for the majority of your funeral at today's prices. This ensures that when the time comes, those left behind aren't left with the burden of arranging or paying for your funeral.
Dillamore provides the Independent Way plan from Golden Charter. This is a fully flexible and bespoke plan that we scale around your individual needs and wishes – this ensures that your funeral wishes, the amount you pay and how you choose to pay for your plan is totally unique to you. It also helps our funeral plans become more accessible to a variety of different budgets and requirements. If you'd like to find out more, we offer a free no-obligation consultation to everyone where we can provide you with as much information as you need. You can also download a prepaid funeral plan guide from our website.
Green funerals in Cheddington
A green funeral provides an environmentally-friendly way to say goodbye to a loved one. They typically take place at a natural burial ground with the aim of limiting a person's impact on the environment. In addition to green funerals, some people choose to make more eco-friendly choices for more traditional funeral services, such as using a biodegradable coffin.
We understand that we have an environmental responsibility for the funeral services we provide, and work with a number of suppliers who can provide biodegradable and sustainably-sourced coffins, headstones and urns. We are also able to provide advice on some of the most environmentally-friendly choices for a funeral.
Aftercare services in Cheddington
We are here to support you for as long as you need after the funeral has taken place, and there are many ways we can provide help or guidance to you and your family. If you would like to get a memorial for your loved one, our team will be happy to organise this for you, and can organise more traditional headstones and plaques through to more unusual memorial ideas. We also manage funeral donations on your behalf so that you don't have to, collecting them and ensuring they are received by your chosen charity.
For anyone struggling to come to terms with loss, we can put you in touch with our bereavement counsellor. She is able to provide emotional support and guidance to anyone experiencing grief and many people find the experience to be helpful. We would be happy to put you in touch or arrange an appointment on your behalf.
Next steps to arranging a funeral…
View our booking form
You can call us…
24 hours / 7 days