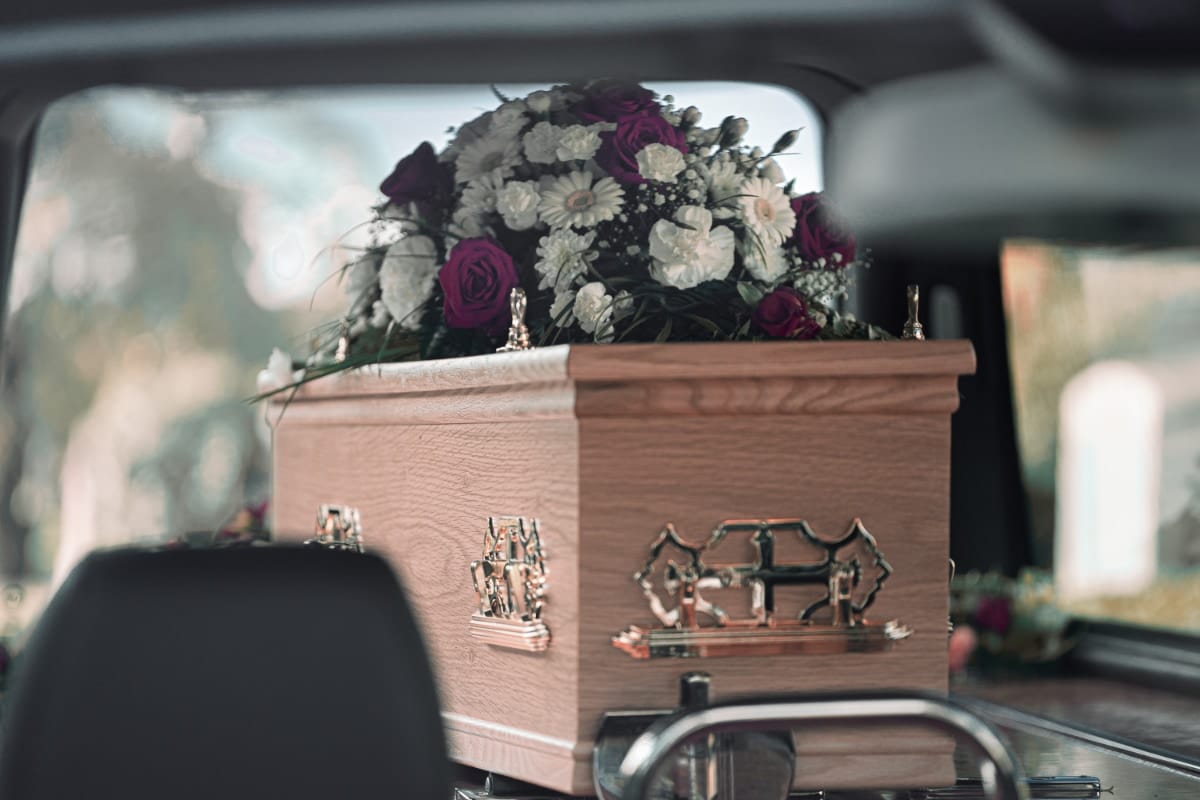 Direct cremations and burials, offer a simple, low-cost alternative to a standard, full-service funeral. Whilst the quality of care provided to both the deceased and their family isn't compromised, direct burials or cremations are particularly suited to anyone seeking a simple, or more affordable funeral.
What is a direct cremation or burial?
A direct cremation or burial is a simple funeral that has no service, and is also known as an unattended funeral. This means that the traditional things we associate with a funeral, such the funeral procession and a ceremony hosted by an officiant, aren't included. Instead, the deceased is taken straight from the funeral home to the cemetery or crematorium for burial or cremation to take place. Most direct funerals are unattended, but some cemeteries and crematoriums will allow a small congregation of mourners to attend.
Whilst a direct burial or cremation is the simplest and most affordable type of funeral, the quality of care provided isn't compromised. The standard of care Dillamore provides for the deceased and their families is the same no matter what type of funeral a family chooses.
Why have a direct burial or cremation?
For some people, holding a direct funeral is a personal choice. For others, it comes down to what they can afford. One of the biggest reasons to choose a direct funeral is the price. Funerals in the UK cost £4000-£4500 on average, which is a significant investment for many. Choosing a direct funeral ensures you only pay for the essentials – such as the coffin, funeral directors fees and cremation/burial costs. This makes it the most affordable option for a funeral in the UK.
Other reasons to choose a direct funeral could be because the deceased requested it before their death, have very few people who would attend a funeral service, or because the family want to have minimal fuss. Some families opt for a direct burial or cremation, but arrange a memorial service or 'celebration of life' event at a later date.
What are the benefits of having a direct burial or cremation?
 There are several benefits to holding an unattended funeral…
Direct burials and cremations are the most affordable way to hold a funeral in the UK
They are simple to arrange, so you can avoid much of the stress and burden of arrangement you experience following a loved one's death
Your loved one will receive the highest care from your funeral director during their stay at the funeral home
You have the flexibility to arrange a memorial or 'celebration of life' service at a later date
Families have more choice when organising a separate memorial service, and there are no limits to what can be arranged
What are the downsides of having a direct cremation or burial?
For many people, being able to say a proper goodbye is important, and a funeral service is an effective way to do this. A traditional funeral ceremony will be led by a minister or officiant and will include a eulogy (or tribute), readings, poems and music that honour the life that was lived. For many people the service is an important part of coming to terms with what has happened and helps them say goodbye.
Whilst having an unattended funeral doesn't mean you can't hold a separate memorial service, consider how you will feel on the day if you don't have a traditional service. If this is a concern, speak to someone from our team, who can offer guidance and support as you make your decision.
What does a direct burial or cremation include?
For anyone arranging a direct funeral with Dillamore, the following things are included;
Overseeing and obtaining the necessary paperwork required in order for the funeral to take place
Collecting a loved one from their home or hospital and bringing them into Dillamore's care
Taking care of your loved one, and conducting any preparations, with the highest quality of service until the day of the funeral
Offering support and guidance to a loved one's family and overseeing arrangements on their behalf
Providing a simple coffin suitable for burial or cremation
Providing transportation for the deceased from the funeral home to the cemetery/crematorium in the funeral hearse
For cremations – liaising with the crematorium throughout the arrangements, and the safe return of a loved one's ashes to the family afterwards
For burials – support in securing the burial plot and overseeing burial arrangements on behalf of the family
If you are arranging a funeral and would like our support, call us on 01525 372210 or use our contact form. Our team are here to support you 24/7 in the days following a loved one's death.