Funeral Directors in Wing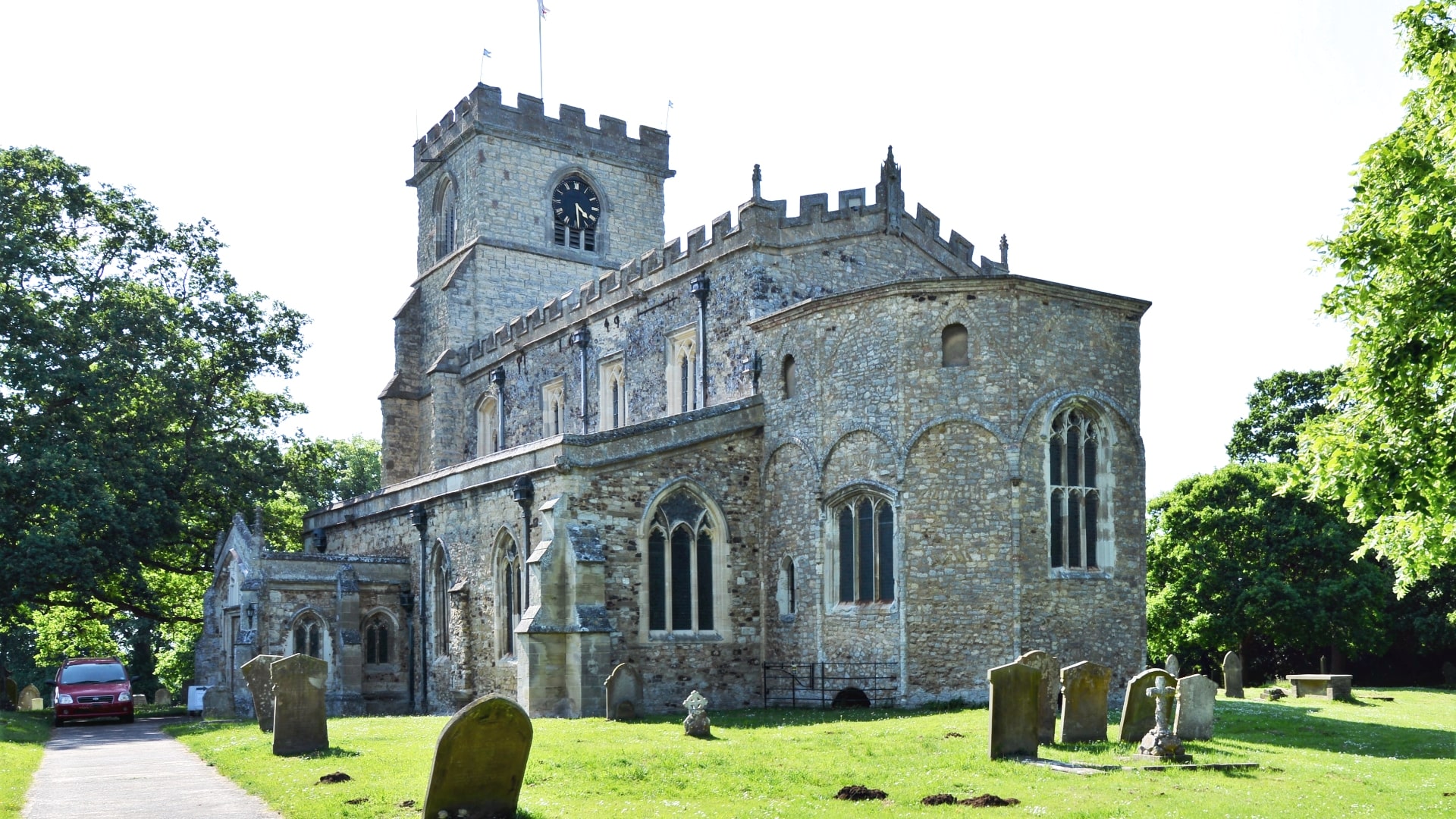 Photo © Michael Garlick (cc-by-sa/2.0)
About Dillamore Funeral Service
We are an independent family-owned funeral directors based in Leighton Buzzard. Founded in 1923 by the Dillamore family, we are proud to have served the community for the past 100 years. We are a small family business, run by Dillamore family members and local people. Our commitment to supporting the families we work with is at the heart of what we do.
We have an experienced and friendly team who will work closely with you as arrangements are made. Our premises are located on Old Road in Linslade, a short walk from Leighton Buzzard high street. We have a comfortable in-house Chapel of Rest for anyone who wishes to spend time with their loved one, and facilities to take care of the deceased in the best possible way.
Funerals in Wing
The village of Wing is located just 2.5 miles from Dillamore Funeral Service. Wing has its own church, All Saints, that can cater for Christian funerals. For a more varied range of funeral facilities, the towns of Leighton Buzzard and Aylesbury are in close proximity. The nearest cemetery is in Leighton Buzzard (Vandyke Road Cemetery) and for cremations, Bierton Crematorium is a 10-minute drive away.
Arranging a funeral
Going through a bereavement is one of the most difficult things a person can experience. Our aim is to support you through this time and make the experience of planning a loved one's funeral feel as smooth as it can be. We understand that everyone is different, and will work in a flexible way to meet your individual needs. We provide the very best compassionate care to the deceased, and have a team on standby 24/7 to support families in their time of need. We work in a flexible way, and can take on as much or as little of the arrangements as you wish. We are here for you during this difficult time.
The price of funerals in Wing
Funerals in the local area cost between £4000-£5000 on average, which we understand is a big investment. It's important to us that you arrange a funeral you can afford, and our team will always provide full clarity with regard to the different costs, offering guidance should you need it. Funeral directors in the UK are legally bound to display a standardised price list on their premises and on their website – we are more than happy to send this to you should you need it.
Planning ahead for your funeral
You may not have thought about planning ahead for your funeral, but having everything in place can give you the peace of mind that everything is taken care of. At Dillamore we provide the Independent Way plan from Golden Charter. This is a completely bespoke plan centred around your own needs and budget, ensuring you arrange the funeral of your wishes at a price you can afford.
Taking out a plan with us gives you the best of both worlds – the personalised care and attention of working with an independent funeral director, combined with the security of taking out a plan with one of the UK's leading funeral plan providers. For more information, visit the prepaid funeral guide page of our website or speak to a member of our team. We will always give helpful and impartial advice, without any pressure to commit.
Green funerals in Wing
The UK has seen a big rise in the popularity of green funerals in recent years. A green funeral, also known as an eco funeral, is a funeral that minimises its impact on the natural world, and every decision is considered with the environment in mind. Whilst the majority of green funerals take place at a natural burial ground located in woodland or meadowland, it is becoming more popular for people to make more environmentally friendly choices at traditional funerals.
Our team is experienced in planning green funerals and can provide you with tailored advice and guidance. We work with a number of suppliers who provide sustainably produced high-quality biodegradable coffins and urns. There are several natural grounds near Wing, including Aylesbury Vale Natural Burial Ground and Cosgrove Green Burial Meadow, both of which are a 30-minute drive from Wing.
After the funeral
Our flexible approach ensures there are no time limits to the service we provide, and we are here to support you for as long as you need us after the funeral has taken place. In addition to the continued guidance, advice and support we can provide, our team can help you arrange a memorial for your loved one, helping you to create a meaningful memory of your loved one.
We also understand that some people need additional support following a death. For anyone in need of emotional counselling, we can facilitate an appointment with our Associate Bereavement Counsellor, Carole Warren. Carole has been providing support to the bereaved for 20 years and we are proud to work alongside her. We also maintain close connections with bereavement counsellors across the local area.
Our team is here to support you through this difficult time. If you are recently bereaved or would like to speak to us, call us on 01525 372210, or email us at info@dillamorefuneralservice.co.uk. You can also book an appointment directly on our website using our booking tool.
Next steps to arranging a funeral…
View our booking form
You can call us…
24 hours / 7 days