Funeral Directors in Winslow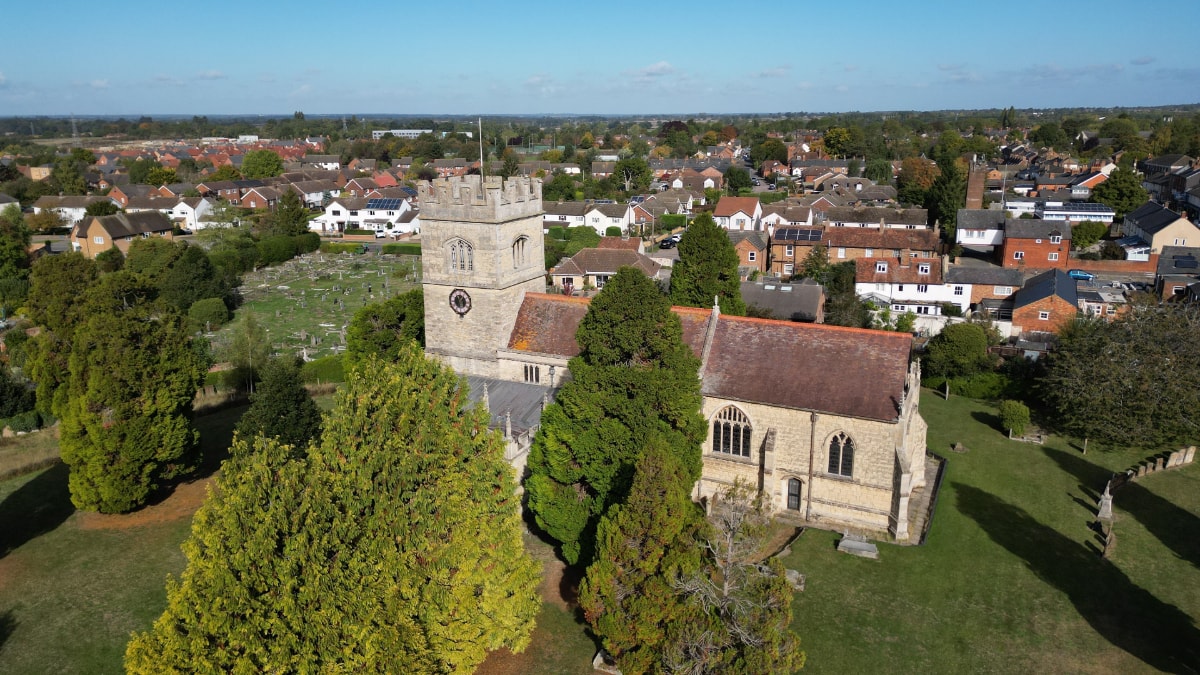 About Dillamore Funeral Service
Dillamore is an independent funeral director based in Linslade (Leighton Buzzard). Established in 1923, we have been serving the local community and surrounding region for 100 years. We are a family business that remains in the Dillamore name, and our team comprises both family members and local residents.
Family is at the heart of everything we do, and we aim to make the difficult experience of planning a loved one's funeral as comfortable as we can. Our experience, knowledge and flexible approach helps us to provide the very best care to every family we work with.
Our premises is located on Old Road in Linslade, just a short drive from Winslow, and a short walk from Leighton Buzzard high street. We have a wide range of facilities that allow us to provide the very best care for your loved one, and our in-house Chapel of Rest provides a soothing setting for you to visit your loved one.
Funerals in Winslow
Winslow is a small market town based in the north of Buckinghamshire, and is located a short drive from Dillamore Funeral Service. Furze Lane Burial Ground is an active cemetery located in Winslow and can support burials of different types and faiths. For cremations, both Crownhill Crematorium in Milton Keynes and Bierton Crematorium near Aylesbury, are located in close proximity to Winslow. For anyone seeking a green funeral, there are several natural burial grounds located in Bedfordshire and Buckinghamshire (more info can be found below).
Arranging a funeral with Dillamore
If you are recently bereaved, our team is here to support you in any way you need. We aim to make the days and weeks following a loved one's death as comfortable as they can be. We work in a flexible way, and will adapt the service we provide to meet your individual needs. Our friendly and sensitive team are here to support you, and will offer you tailored advice and guidance should you need it.
We have a team on standby 24/7 to support families who require overnight support – as well as bringing your loved one in to our care, our team will be on-hand to answer questions, speak to relevant third-parties and provide you with any support you need.
The cost of funerals in Winslow
Funerals in the local area cost between £3500-£4500 on average, which we understand is a significant investment for most families. Our team will work in a flexible way to ensure every family can arrange a meaningful goodbye for their loved one, no matter their budget.
Funeral directors in the UK are legally bound to display a standardised price list, both in their window and on their website. We will always provide full transparency over the different costs you can expect, and will work closely with you to ensure you arrange a heartfelt funeral you can afford
Plan ahead for your funeral
Planning ahead for your funeral can help to ease the burden placed on your family after you've gone. One way to do this is through a prepaid funeral plan. At Dillamore we provide the Independent Way plan from Golden Charter. This plan provides full flexibility and ensures you can tailor your plan to meet your individual needs. This ensures the funeral you have, the price you pay and the way you pay are bespoke to you.
For more information, visit the prepaid funeral guide page of our website or speak to a member of our team. We will always give helpful and impartial advice, without any pressure to commit.
Green funerals in Winslow
Eco and green funeral are becoming more popular as people look for more environmentally friendly funeral options. A green or eco funeral makes as little impact on the natural world as possible. A person is buried in either woodland or a wildflower meadow, inside a biodegradable coffin or shroud, and a tree is planted instead of a headstone. Our experienced team will provide you with support should you wish to arrange green funeral, and will also be able to advise you on the ways you can make a traditional funeral more eco-friendly.
Winsow is fortunate to have three natural burial grounds in the local region – Aylesbury Vale Natural Burial Meadow and Cosgrove Green Burial Meadow are both within a 30-minute drive of Winslow, whilst Olney Green Burial Ground will take around 35-40 minutes.
Aftercare support from Dillamore
Our team are here to support you for as long as you need after the funeral has taken place. We can arrange memorials, gravestones and plaques for anyone seeking a lasting memory of their loved one. We work with a number of different suppliers and can arrange anything from traditional headstones through to unique or unusual keepsakes.
Sometimes families need additional emotional support as they come to terms with their loss. We have an associate bereavement counselor and can facilitate an appointment on your behalf should you need us to. We can also suggest other local bereavement counsellors, as well as providing you with local and national resources that provide grief support.
If you are collecting charitable donations at the funeral, we can oversee this on your behalf. In addition to setting up a tribute page for your loved one, we can collect cash donations and ensure they are successfully received by your chosen charity.
To find out more, call us on 01525 372210, or email us at info@dillamorefuneralservice.co.uk. You can also book an appointment direct on our website using our booking tool. We are here to support you and your family through this difficult time.
Next steps to arranging a funeral…
View our booking form
You can call us…
24 hours / 7 days